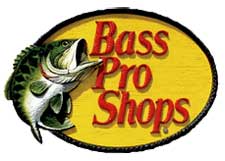 Springfield, MO -(Ammoland.com)- The new BlackOut 3D Archery Targets are the perfect tools to help you prepare for the bowhunting season ahead.
This lineup of new, long-lasting targets offers precision size and detail to create proper bowhunting practice anywhere it's safe to shoot. Whether your game is black bear, deer, turkey, wild boar or coyote, these targets provide the repeated visualization required to build critical skills such picking a spot and staying calm through the moment of the shot.
Lifelike sizing is essential to developing proper mental pictures and accurate range estimation skills. The BlackOut 3D targets are modeled after the size of the game most frequently encountered in the field such as a 200-pound black bear, an 85-pound boar, a 40-pound coyote, and a 15-20 pound tom turkey.
Before heading to the stand, draw down and shoot these lifelike 3D targets a thousand times or more. They can take it. Each is built from long-lasting, self-sealing Woodland Foam and features a replaceable Signature Series vitals zone insert. No matter how much you shoot your compound, recurve, longbow, or even crossbow, BlackOut 3D Archery Targets can last nearly forever! They'll handle field points, target points, practice points, and real broadheads. Easy arrow removal is another big plus.
At prices ranging from $129.99 on the turkey to $219.99 for the black bear, you can set up the whole menagerie in your backyard or at the local range. They are available to enhance the realism of your practice for the seasons ahead at: BassPro.
BlackOut 3D Archery Targets
200-pound black bear dimensions – 44″x12″x26″
125-pound deer dimensions – 33″ X 38″ X 9″
85-pound wild boar dimensions – 41″x9″x24″
40-pound coyote dimensions – 36″x9″x36″
18-pound tom turkey dimensions – 19″x21″x10″
Long lasting Woodland Foam
Signature Series replaceable vitals zone insert
For use with compound bows, recurves, longbows, and crossbows
Handles field points, target points, practice heads, and broadheads
Easy arrow removal
MSRP: $129.99 to $219.99
About Bass Pro Shops
Bass Pro Shops, which specializes in outdoor fun, operates 87 retail stores and Tracker Marine Centers across America and Canada that are visited by more than 116 million people every year. Bass Pro Shops stores, many of which feature restaurants, offer hunting, fishing, camping and other outdoor gear while their catalogs and website serve shoppers throughout the world. The company's Tracker Marine Group, which has produced the number one selling brand of fishing boats for more than 35 years, manufactures and sells a variety of boats for fishing and cruising. Family fun is on tap at Bass Pro Shops resort Big Cedar Lodge, voted number six by Travel and Leisure Magazine as World's Best Hotels for Families.