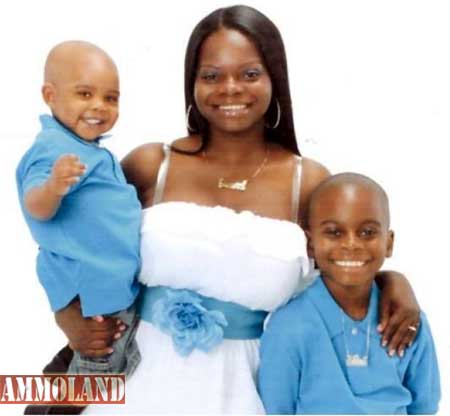 Manasquan, NJ –-(Ammoland.com)- New Jersey Republican Assemblyman Dancer has just filed "Shaneen's Law" which gives Judges full discretion to avoid mandatory jail time and/or give PTI to folks like  Shaneen Allen.
Named after Shaneen Allen who has fallen victim to New Jersey insane gun laws that targets law full gun owners, with mandatory minimum sentences for things that are perfectly legal in the rest of free america.
New Jersey residents, please contact your state representatives and ask them to cosponsor this much needed legislation.
The bill is A3608.
The key language reads:
"(3) Notwithstanding the provisions of subsection c. of this section to the contrary, the court shall have discretion to impose the mandatory sentence, or pretrial intervention or supervisory treatment pursuant to N.J.S.2C:43-12 et seq., for a violation of subsections b. or c. of N.J.S.2C:39-5 if the court makes a finding on the record that the convicted person:

(a) is an out-of-State resident;
(b) is otherwise permitted by the state in which he is a resident to possess the firearm in the manner under which the conviction arose in this State;
(c) has no known association with a criminal street gang, as defined in section 1 of P.L.2007, c.341 (C.2C:33-29); and
(d) has never been convicted of a crime in this State or any other state, territory or other jurisdiction of the United States."
Shaneen's Law A3608 New Jersey
Hat tip Evan Nappen, New Jerseys Gun Lawyer, www.evannappen.com