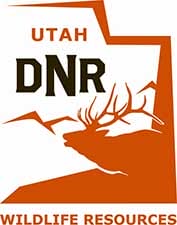 Salt Lake City, UT -(Ammoland.com)- If you haven't obtained an archery big game hunting permit yet, no problem — there's still a chance to hunt in Utah this fall.
Permits for Utah's general archery bull elk hunt are not limited in number. You can get one anytime between now and the end of the Sanpete Valley extended archery elk hunt on Dec. 31.
The general archery elk hunt starts Aug. 16. Justin Shannon, big game coordinator for the Division of Wildlife Resources, says elk are doing really well in Utah.
He says the state is home to more than 80,000 elk. "Taking an elk with a bow and arrow is a challenge," Shannon says, "but plenty of elk are out there to pursue."
General archery elk hunters aren't limited to taking a bull elk, either. They can take one elk; either a bull or a cow, during the general archery elk hunt.
More information about Utah's general archery elk hunt is available on pages 18 and 19 of the 2014 Utah Big Game Field Regulations Guidebook.
If you have questions about archery elk hunting in Utah, call the nearest Division of Wildlife Resources office or the DWR's Salt Lake City office at 801-538-4700.
About the Utah Division of Wildlife Resources (DWR)
The Utah Division of Wildlife Resources (DWR) is part of the Utah Department of Natural Resources (DNR). In addition to managing and protecting Utah's wildlife, we manage hunting and fishing opportunities within the state.