This year's symposium to be held at Middle Creek Wildlife Management Area.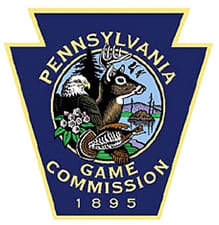 Harrisburg, PA -(Ammoland.com)- Representatives of waterfowl organizations, interested hunters and the public are invited to attend a briefing on Friday, Aug. 8, co-sponsored by the Pennsylvania Game Commission and the Susquehanna River Waterfowlers' Association, on the status of Atlantic Flyway waterfowl populations and proposed federal frameworks for the 2014-15 waterfowl hunting seasons.
The briefing will begin at 1 p.m., at the Middle Creek Wildlife Management Area Visitor's Center, along Hopeland Road, 2 miles south of Kleinfeltersville, on the Lebanon-Lancaster county line.
In addition to reviewing frameworks established by the U.S. Fish and Wildlife Service (USFWS) for upcoming waterfowl and migratory bird seasons, Game Commission staff will provide updates on current and planned research and management programs, as well as past hunting results.
Public comments will be accepted at the meeting; or by sending a letter to: Pennsylvania Game Commission, Bureau of Wildlife Management, 2001 Elmerton Avenue, Harrisburg, PA 17110-9797; or via e-mail through [email protected]
"New this year, in response to requests from waterfowl hunting organizations, our second youth waterfowl day will vary by duck hunting zone," said Kevin Jacobs, Game Commission waterfowl specialist. "We would especially welcome public input on preferred timing for the second youth day. This will help to ensure preferable dates are chosen in each zone."
Federal parameters require youth waterfowl days occur outside any regular duck season and on weekends, holidays, or other non-school days when youth hunters would have the maximum opportunity to participate. The days may be held up to 14 days before or after any regular duck-season frameworks or within any split of a regular duck season, or within any other open season on migratory birds.
As previously announced, the first, statewide, youth waterfowl day will occur on Saturday, Sept. 20.
Based on public comments, Game Commission staff will prepare and present recommended waterfowl and migratory bird seasons, bag limits and related criteria to the USFWS for final approval. All migratory bird hunting seasons and bag limits must conform to frameworks set by the USFWS. States select their hunting seasons within these established frameworks.
Meanwhile, early migratory bird hunting seasons – including September Canada goose, mourning dove, American woodcock and webless species – will be announced later this week.
By mid-August, when the final selections are made, the Game Commission will issue a news release on the remaining hunting seasons for migratory birds. The agency also will post the annual brochure outlining the seasons and bag limits for waterfowl and migratory bird seasons on the agency's website.
About the Pennsylvania Game Commission (PGC)
The Pennsylvania Game Commission is legally mandated to manage wildlife for the benefit of all Pennsylvanians, as well as all wildlife and the habitat that supports their existence. Pennsylvania's Constitution and Game and Wildlife Code direct the Game Commission to protect, manage, and preserve wildlife and their habitat within the Commonwealth for the benefit of all people, including generations yet to come. Based on this direction, the Game Commission adopted the mission statement "to manage all wild birds, wild mammals, and their habitats for current and future generations."