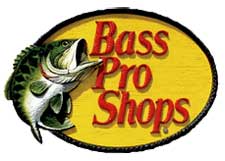 Springfield, MO -(Ammoland.com)- The RedHead Reality Series Battle Zone Foam Filled Mallard Decoys meet and exceed the three R's veteran duck hunters demand from their duck decoys – realism, ruggedness, and reliability.
The best duck decoys are the most realistic and the Reality Series Battle Zone Mallards live up to that in name, looks and posture. Each decoy is hand-painted with authentic, molded feather detail. Each pack of six comes with multiple natural positions including two active drakes, two resting drakes, and two resting hens.
Decoys don't come more rugged than the RedHead Battle Zone Mallards. They are foam-filled to take nearly any treatment you or Mother Nature can dish out. That finely detailed paint job will stay in place season after season. These decoys are virtually indestructible. Yet, they are made of special materials that are both rugged and light. That makes them 35 percent lighter than other foam-filled dekes on the market.
Reliability is the sum of realism and ruggedness. No matter where you hunt – potholes, ponds, rice fields, expansive marsh, wind-blown lakes, or deep in the flooded timber – RedHead Reality Series Battle Zone Mallard Decoys will pull ducks close. Multiple connection points on the keel offer the options you need for all types of rigging and realistic swimming action.
RedHead Reality Series Battle Zone Mallards are the flagship of the line that includes 11 species of standard (non-foam filled) decoys. Super realistic, super reliable models include: mallards, wood ducks, green-winged teal, blue-winged teal, pintail, widgeon, red head, bluebill and – new for 2014 – gadwall, shoveler, and canvasback. That's the perfect selection whether you're targeting one particular species or simply looking to add more pulling power to your overall spread.
All of the RedHead Reality Series decoys are available at BassPro. But if choosing decoys is a "seeing is believing" experience for you, watch a video about these new mallard decoys or they are also available at your nearest Bass Pro Shops retail store. To find your nearest store, visit online.
RedHead Reality Series Battle Zone Mallard Decoys
Foam-filled and virtually indestructible
35 percent lighter weight than other foam filled decoys on the market
Hand-painted, molded feather detail finish
Keel offers multiple rigging options
Each set includes two active drake, two resting drake, and two resting hen decoys
Reliable decoys in every hunting setting and condition
MSRP: $59.99
RedHead Reality Series Decoys
Non-foam filled mallard, wood duck, green-winged teal, blue-winged teal, pintail, widgeon, red head, bluebill (scaup) decoys available
New for 2014 – gadwall, shoveler and canvasback decoys available
Realistic multi-layer paint, molded feather finish
Created from hand-carved molds with detailed posture and feather design
About Bass Pro Shops:
Bass Pro Shops, which specializes in outdoor fun, operates 87 retail stores and Tracker Marine Centers across America and Canada that are visited by more than 116 million people every year. Bass Pro Shops stores, many of which feature restaurants, offer hunting, fishing, camping and other outdoor gear while their catalogs and website serve shoppers throughout the world. The company's Tracker Marine Group, which has produced the number one selling brand of fishing boats for more than 35 years, manufactures and sells a variety of boats for fishing and cruising. Family fun is on tap at Bass Pro Shops resort Big Cedar Lodge, voted number six by Travel and Leisure Magazine as World's Best Hotels for Families.