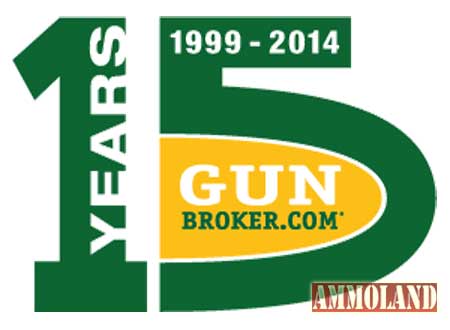 KENNESAW, GA–(Ammoland.com)- GunBroker.com has released its list of Top 5 best selling new and used firearms for July 2014. Ruger SP101 is the best selling new revolver.
Remington 700 rifle reclaims its position as the #1 selling Bolt Action Rifle in both the new and used categories.
Read the GunBroker.com Top 5 Best Sellers List for July 2014 here:
http://www.gunbroker.com/Content/Top5
Every month, GunBroker.com publishes the Top 5 Best Sellers List for for each major category of firearms sold on the popular gun auction site, breaking out categories for New, Used, and New/Used combined.
About GunBroker.com
GunBroker.com 15th AnniversaryGunBroker.com is the world's largest gun auction website. Launched in 1999, GunBroker.com is an informative, secure and safe way to buy and sell firearms, ammunition and hunting/shooting gear online. GunBroker.com promotes responsible ownership of guns and firearms. Aside from merchandise bearing its logo, GunBroker.com sells none of the items listed on its website. Third-party sellers list items on the site and Federal and state laws govern the sale of firearms and other restricted items. Ownership policies and regulations are followed using licensed firearms dealers as transfer agents.