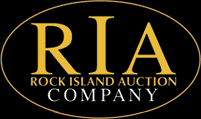 Rock Island, IL –-(Ammoland.com)- Any time one opens a Rock Island Auction Company Premiere Auction Catalog, they're assured to see the best of the best.
The September Premiere Firearms Auction will provide no exception, but will additionally host a myriad of scarcely seen variations and prototypes that collectors are certain to snatch up in an effort to fill the persistent holes in their own collections.
With the abundance of beauty and rarity present in the upcoming auction, it's certain to leave many collectors and investors elated with their newfound additions.
The amount of Colts in this auction dwarfs any other manufacturer at over 550 items.  Thanks in part to the Donald Kotecki Collection, the selection is bursting with examples sporting high condition, cases, factory master engravings, attractive finishes, historical significance, gold inlays, special grips, diamond inlays, and several experimental variations.
First and foremost to Colt collectors is likely to be the historic Colt Model 1847 C Company Walker revolver, No. 147, found in lot 1164.  Though not far behind will be the rare, documented, factory engraved ("C") and gold inlaid Colt Government Model semi-automatic pistol in lot 1599.  The ornate Colts in this auction know no bounds as is seen in the factory engraved, carved pearl grip, diamond inlaid Single Action Army in lot 1217 and even two supremely impressive gold Damascene Colt 1851 Navy revolvers in lots 1168 & 1169 that must be seen to be believed.  Historic Colts include two presentation pistols given by cowboy film star Harry Carey to two distinguished statesmen in lots 1226 & 1229, as well as a extraordinary "Rough Rider" Colt Artillery Model Single Action Army revolver with its holster and factory letter.  Not to mention the exceptional quality, early production Colt 1921 fully automatic Thompson submachine gun complete with its original FBI case, plus its drum & stick magazines in lot 1463, eight experimental Colt revolvers, a near new, factory engraved Colt Woodsman in lot 1407, and a near mint, Colt Burgess lever action rifle – the finest we have ever had the pleasure to offer, seen in lot 1221.  To say that RIAC has Colts covered is an understatement.
RIAC's selection of Winchesters should likewise have collectors eager for this event.  Two John Ulrich signed and wonderfully master engraved Winchester 1866 rifles with their comely patinas, in lots 1011 & 1012, take center stage for this renowned manufacturer, but the high quality and fresh to market arms don't stop there.  Lot 1005 contains a fantastic and important, factory engraved, silver plated, 25" Deluxe Volcanic Carbine, one of only three known with its original factory deluxe checkered stock.  One lucky collector will take home the spectacular and fresh to market first model Henry lever action rifle in lot 1001, or perhaps the New Haven Arms Volcanic lever action pocket pistols in lots 3, 4, & 1008.  Another key highlight is the exceptional, factory engraved takedown Winchester Model 1894 Fancy Sporting Rifle with its gorgeous wood and high condition in lot 3000.  We could go on, but be aware that nearly every early model of Winchester will be accounted for in fine form.  There will be outstanding 1866s, fine 1873s and 1876s, a quality selection of 1886s, and many excellent 1892s and 1894s.  Later models are also easy to find including slide action plinkers such as the Model 90 to the venerable Model 70, many in like-new condition with special order features and in a variety of rare calibers.
German military arms will have a large role as the Gene Smith Collection and the second installment of the Von Norden Collection meet in a happy gathering for collectors and investors.  Serving as flagship will be lot 3427, the finest known, historical, 7-shot "Georg Luger" marked prototype Baby Luger semi-automatic pistol in its all original and unaltered glory.  Strong contenders for that role include the extremely rare, early, inscribed and cased Loewe model 1893 Borchardt, serial number 19 with historic provenance in lot 1531, or another scarce pistol like the documented Walther prototype PP Long slide pistol with the seldom seen hard-chromium finish in lot 1481, or the eye-catching, late World War II, German Erma production Leuchtpistole with its distinct sturmpistole conversion kit in lot 3431.  The real firepower in the genre is lent by the section of the Von Norden Collection dedicated to machine guns.  It is clearly the finest and most significant offering World War II German machine guns ever before offered.  This is made especially apparent when viewing lot 1465, an outstanding FG42 paratrooper rifle with the much coveted ZF4 sniper scope and original mount.  Another fine example resides in lot 1470, the Haenel manufactured Mkb.42(H) Assault Rifle with the even rarer original sheet metal sniper scope mount and ZF41/1 sniper scope – the ONLY known MKb.42(H) in private hands! Though the StG-44 with its captivating and scant encountered experimental Krummlauf curved barrel and optical sighting device in lot 1469 will attract many a curious enthusiast.
The selection of luxury sporting arms reads like a phone book of "Who's who" of the genre: Holland & Holland, John Dickson, Purdey, Wesley Richards, Perazzi, Churchill, Krieghoff, Boss, A.H. Fox, Merkel, and other prestigious manufacturers.  These cased wonders of strong wood, engraved steel, inlaid precious metals, and the highest craftsmanship would be just as at home in a fine watch store as in the assemblage of this auction.  RIAC has been steadily increasing its role as a purveyor of fine arms and never has it been more apparent than this auction.  Arguably, the most remarkable of these pieces, in lot 1399, is an A.H. Fox master engraved and gold inlaid shotgun dual signed by two of the century's most talented Master Engravers, Rudolph Kornbrath and William Gough, who were working for Colt at the time.  The engraving on this shotgun and its extra barrel are breathtaking.  Where else could one see a 4 ¾" long panel scene of a Native American huntress, gold inlaid bands, a casehardened frame, staggering floral & vine engraving, numerous gold inlaid animals and floral accents, and still not view half of the ornamentations on the gun?  This is a once in a lifetime opportunity to acquire one of the finest gold inlaid American shotguns signed by 2 renowned master engravers.  With all the finery and opulence of the A.H. Fox, perhaps the most extravagant of the sporting arms is the magnificent cased pair of Westley Richards droplock hammerless shotguns, chambered in .410 bore in lot 3335.  This lavish set is smothered in a full coverage of platinum, gold, & silver inlays depicting flitting hummingbirds, delicate lilies, and floating feathers.  The use of precious metals as the primary medium of decoration on this gun doesn't cease on the receiver.  The gold is also used for the serial number and to wash many parts of the frame such as surfaces of the locking blocks, both triggers, internal components of the drop locks, and even the four snap caps.  Having mentioned only two of the firearms of the genre, one should be very excited to see what else Rock Island Auction Company has in store.
The firearms mentioned thus far are a miniscule sampling of the unbelievable quantity of superb firearms in the September Premiere Firearms Auction.  For example, we haven't even covered the U.S. Military items in this sale such as the exceptional first year production Colt Government Model serial number C183 in lot 1612, the GM FP-45 Liberator Clandestine pistol with its box and instruction sheet in lot 3519, the Springfield M1903 "Rod Bayonet" in lot 3516, the Savage Model 1907 U.S. Army 45 ACP test pistol in lots 1608 and 3511, the many fine early U.S. martial flintlock and percussion pistols, the Kerr revolver presented by Jefferson Davis in lot 1042, or Davis' framed Mexican-American War Commission in lot 1043.  Nor have we covered the wondrous antiques like the important and impressive, cased Gastinne Renette high art percussion rifle in lot 3154, the exquisite pair of Nicolas Noel Boutet percussion pistols with their carved grips and original case in lot 1330, the magnificent, cased, documented, finely engraved John Krider Philadelphia percussion target rifle in lot 1254, and other too numerous to list here.  There will also be over 40 impressive Class III weapons with a profuse amount of accessories.  These machine guns range from a World War I Imperial German 1908 (DWM) Maxim heavy machine gun in lot 3412 to yet another rare version of the StG-44 in lot 1468.  As anyone can see, this auction is going to be one that requires intense exploration.
Rock Island Auction Company is the world's #1 auction company for firearms, bladed weapons and militaria. Founded in 1993 by its current Owner and President Patrick Hogan, RIAC continues to set records for sales and to lead the industry with its extensive and beautiful marketing efforts. Their 86,000 square foot facility hosts 8 auctions each year. They actively seek consignments, be it a single weapon or a collection of hundreds, a thousand dollar item or one million. For more information, please visit www.rockislandauction.com or call 1-800-238-8022.
About:
Rock Island Auction Company has been solely owned and operated by Patrick Hogan. This company was conceived on the idea that both the sellers and buyers should be completely informed and provided a professional venue for a true auction. After working with two other auction companies, Mr. Hogan began Rock Island Auction in 1993. Rock Island Auction Company has grown to be one of the top firearms auction houses in the nation. Under Mr. Hogan's guidance the company has experienced growth each and every year; and he is the first to say it is his staff's hard work and determination that have yielded such results. Visit: www.rockislandauction.com