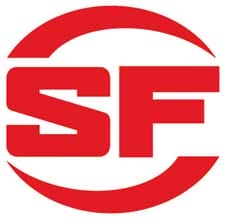 Fountain Valley, CA — SureFire has replaced the LED head on its bestselling white-light/infrared M600V and M620V Scout Lights with a new head that's nearly a quarter of an inch smaller in diameter than the previous one.
In addition to being sleeker and reduced in profile, the new LED head also weighs less than the previous version, shaving 1.5 ounces off the total weight of both WeaponLights—a reduction of nearly 20 percent on the M620V and nearly 23 percent on the M600V.
The output and runtime of the new LED head remain the same—150 lumens of tactical-level white light and 120 mW of infrared output—as does the way the weatherproof sealed head, which contains both a white-light and IR LED. To switch from white light to infrared illumination, for use with night vision devices, an operator need only twist the self-locking selector ring on the bezel. No infrared filter, which can be lost or damaged, is required. Switching back to white light is accomplished the same way, only the selector ring is rotated in the opposite direction.
The beam pattern of the new LED head, shaped by a proprietary Total Internal Reflection (TIR) lens, is also similar to the beam created by the previous head, with significant reach and plenty of surround light for maintaining situational awareness. But with a smaller diameter and reduced profile, the new head is less likely to snag or bang into an object. And with less weight and bulk added to the WeaponLight, the new M600V and M620V Scout Lights help keep a weapon maneuverable.
Aside from the new LED head, the overall design of the M600V and M620V remains the same.
They're still constructed from aerospace aluminum, coated with Mil-Spec hard anodizing, O-ring and gasket sealed for weatherproofing, and can be activated via either a tailcap click switch or an included remote pressure-pad switch. They both quickly and securely attach to MIL-STD-1913 rails, the M600V via a thumbscrew clamp and the M620V via SureFire's proprietary Swing-Lever™ clamp, which attaches to even out-of-spec rails.
The M600V  and M620V  are part of SureFire's V-Series of WeaponLights, which feature selectable LED heads that generate both white-light and infrared illumination. Invaluable in both military and law enforcement applications, SureFire offers more of these "dual-spectrum" WeaponLights than any other manufacturer. The M600V Scout Light has an MSRP of $485, while the M620V retails for $595.
Both are available for purchase from authorized SureFire dealers or directly from SureFire at www.surefire.com.
Features & Benefits
Virtually indestructible white-light/IR LEDs are enclosed in one sealed unit and regulated to maximize light output and runtime
On-the-fly switching between white-light and IR mode—no IR filter required
TIR lens shapes versatile beam with enough reach and surround light for longer- and close-range tasks
Hard-anodized aluminum body, tempered window & O-ring seals make light rugged and durable
Ergonomic tailcap and pressure-pad tape switching included
Thumbscrew mount attaches quickly & securely to in-spec MIL-STD-1913 rails
Powered by two 123A lithium batteries with 10-year shelf life
Backed by SureFire's No-Hassle Promise
About Surefire
Surefire manufactures illumination tools and accessories designed to meet the demanding needs of high-risk professionals. Surefire products are tested and relied upon in the world's harshest conditions.