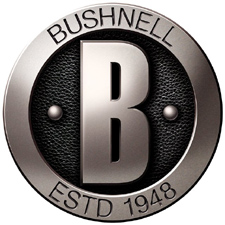 Overland Park, Kan. –-(Ammoland.com)- Setting his sights on a top finish,Team Bushnell Tactical/GA Precision Pro Bryan Sikes shot through heat, high humidity, rain showers and heavy mirage to win the K&M Precision Rifle Competition held July 19, 2014 at the K&M Precision Rifle Training Facility in Baker, Fla.
The K&M training facility is custom made to test shooters of all levels, featuring an urban village, 1,000 yard range, 615-yard mover, numerous obstacles and a host of additional carbine, pistol and rifle ranges.
Throughout the one-day match, Bryan used a Bushnell Elite Tactical 4.5-30 x 50mm XRS to successfully engage targets from 300 to 840 yards, including a 10" steel mover at 500 yards.
"During this match, I ran my Elite Tactical XRS hard," said Team Bushnell Tactical Pro Bryan Sikes. "From quickly dialing elevation and making frequent parallax adjustments to manhandling my power adjustment ring, the scope just does what it's told and remains solid despite the abuse I put it through.
It continues to be an ultra-reliable optic that I have complete confidence in." For more information about Bushnell Tactical and its complete line of professional-grade optics, visit here.
Every product in the Elite Tactical series is not only covered by the Bushnell limited lifetime warranty, the entire product line is also backed with the new one-year, no-risk Bushnell Bulletproof Guarantee. The 100-percent money back guarantee is valid up until one year from the original date of purchase.
About Bushnell
Bushnell has been the industry leader in high-performance sports optics for more than 65 years. Our guiding principle is to provide the highest quality, most reliable and affordable sports optics products on the market. And, our commitment to outstanding customer service and strong retailer partnerships is unmatched. Bushnell boasts leading market share in all of the sports optics categories, and our products have consistently won design and performance awards. Our product lines enhance the enjoyment of every outdoor pursuit from spectator sports, nature study, hunting, fishing and birding to stargazing. Indoors, binoculars bring the audience closer to the action in fast-moving sports or the fine arts at theaters and concerts.