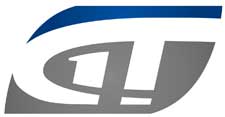 Mandeville, LA -(Ammoland.com)- It's an update on the out-of-state mother arrested on gun charges in New Jersey, a new provocative book on the future of firearms, and more, this week on Tom Gresham's Gun Talk Radio, the original nationally-syndicated radio talk show about guns and the shooting sports.
Attorney Evan Nappen is currently waging a court battle for the release of Pennsylvania mother Shaneen Allen. Allen was driving through New Jersey with a gun in her car when she was stopped for a traffic violation.
She spent 46 days in jail, and is now heading to trial. Nappen stops by on Sunday to explain the case, and why it's important to all gun owners. You can read more about her case, and donate to her legal defense fund, at EvanNappen.
Alan Gottlieb, of the Second Amendment Foundation, visits with Tom on Sunday to discuss the legacy of the recently departed Jim Brady, updates on the many cases SAF is fighting in court, and the upcoming 26th Annual Gun Rights Policy Conference hosted by SAF and CCRKBA this September in Chicago.
Author Frank Miniter is back at Gun Talk to discuss his latest thought-provoking novel, this one titled, The Future of the Gun. In it, Miniter examines the evolving firearm technologies that currently exist – and ones still in development – and how the anti-gun crowd is actually hampering the advancement efforts of companies, designers and creators. Buy Miniter's new book at Amazon.
Frank Fiamingo and his group the New Jersey Second Amendment Society is also fighting for the release of Shaneen Allen, and against the gun laws in New Jersey that continually trap visitors and residents of the state every year. Fiamingo drops by with information on how you can help. Start by becoming a member today.
Also, enter to win the Top Gun Supply Giveaway – One Grand Prize (a Sig Sauer P229), one First Prize (Vortex Diamondback 10×42 Binoculars) and twenty Second Prize winners (Top Gun supply cleaning kit). Learn more about Top Gun Supply here.
In its 20th year of national syndication, Tom Gresham's Gun Talk radio show airs live on Sundays from 2PM-5PM Eastern, and runs on more than 170 stations every week. Listen live on a radio station near you, or via live streaming from one of the stations here.
About Gun Talk Radio
Tom Gresham's Gun Talk is the only national radio talk show which covers the world of firearms, personal safety, and gun rights. Nationally-known firearms expert and television host, Tom Gresham, talks about gun safety, sport & recreational shooting, gun collecting, personal defense, firearm issues and more. CALL US! During the show, you can call Tom at 866-TALK-GUNS (866-825-5486) and wade in on the issues, ask questions, or just tell us about a gun you have. If you stumbled onto this site, and you hate guns, hang on. You might actually want to spend a little time here. We always have a great time, so load up and come along for the ride!
("Gun Talk" is a registered trademark.)