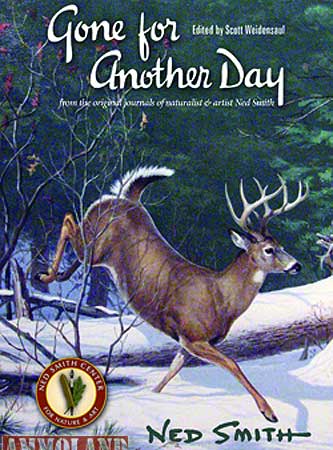 Pennsylvania – -(Ammoland.com)- This week on Gateway Outdoors Radio Charlie Burchfield's special guest is Scott Weidensaul who had the unique opportunity to compile and edit "Gone For Another Day" from the works of Ned Smith.
Ned Smith was a self-trained artist and naturalist, in his 46-year career he created thousands of astonishingly accurate drawings and paintings of wildlife for books, magazines and other publications, as well as dozens of limited edition prints.
A habit Smith maintained spanning his entire life observing nature he maintained detailed field notes while observing nature. And these notes are the basis of the sequel to Gone For The Day.
Scott Weidensaul, was given unprecedented access to nearly 50 years of Ned Smith's previously unpublished field journals. Join us as Scott describes the research, mechanics, and insight of how "Gone For Another Day" was developed.
The program airs August 11th at 6 p.m. on WCED 1420 AM, 107.9 FM and 96.7 FM, and live streamed on the Internet. The program can be heard the following day archived on the WCED Talk Radio web site