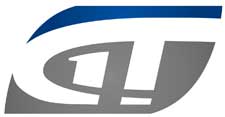 Mandeville, LA – Tom Gresham's Gun Talk welcomes WTRH FM in Ramsey, Illinois as our newest affiliate of Gun Talk!
WTRH 93.3 FM airs an hour of Tom Gresham's Gun Talk radio show on Saturdays at 4:00 AM to 5:00 AM Central, and again on Saturday from 9:00 AM to 10:00 AM Central. Find out more online.
In its 20th year of national syndication, Tom Gresham's Gun Talk radio show airs live on Sundays from 2PM-5PM Eastern, and runs on more than 170 stations every week. Listen live on a radio station near you, or via live streaming from one of the stations here. All Gun Talk shows can also be downloaded as podcasts, Apple iTunes, and i-Heart radio, or through one of the available Apps: Gun Talk App on Stitcher, the Gun Talk iPhone App, and the Gun Talk App for Android on Amazon.
About Gun Talk Radio
Tom Gresham's Gun Talk is the only national radio talk show which covers the world of firearms, personal safety, and gun rights. Nationally-known firearms expert and television host, Tom Gresham, talks about gun safety, sport & recreational shooting, gun collecting, personal defense, firearm issues and more. CALL US! During the show, you can call Tom at 866-TALK-GUNS (866-825-5486) and wade in on the issues, ask questions, or just tell us about a gun you have. If you stumbled onto this site, and you hate guns, hang on. You might actually want to spend a little time here. We always have a great time, so load up and come along for the ride!
"Gun Talk" is a registered trademark.