Add something fun to your hunt while helping the animals you pursue.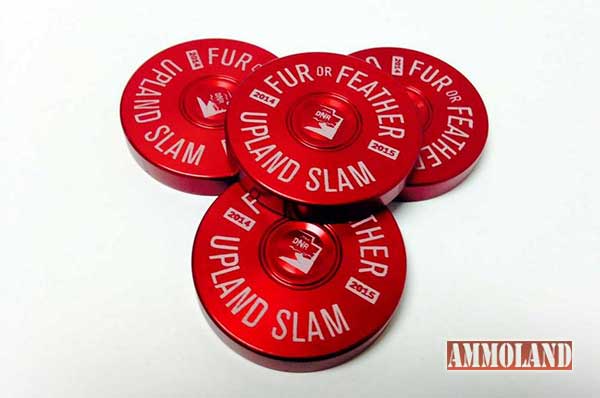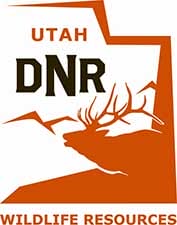 Salt Lake City, UT -(Ammoland.com)- This fall, seven Upland Game Slams will start in the state.
Each time you complete a slam, you'll receive a colorful Upland Game Slam "coin." Each coin looks like the brass end of a shotgun shell and is laser engraved with the slam details. You'll receive a different coin for each slam you complete.
The "First Fur or Feather Slam" is the slam most hunters will complete first. Taking one upland game bird or animal completes the slam. Other slams include the "Long Tail Limit Slam" (taking two rooster pheasants in the same day) and the "Blister Slam" (taking five chukar partridge in the same day).
One slam — the Utah Upland Game GRAND Slam — will reward you if you take all 14 of Utah's upland game species, as well as a jackrabbit. Don't worry about completing the GRAND Slam this fall; you have your whole lifetime to complete it. Once you do, you'll receive a personalized, custom coin.
Avery Cook, upland game project leader for the Division of Wildlife Resources, says the DWR and its co-sponsors are offering the slam for several reasons. Creating more interest in upland game hunting and raising funds to help conserve upland game in Utah are among them.
"The slam is a win-win for everyone," Cook says. "Hunters win through giving back to the resource while adding something fun to their hunt. Upland game wins through the funding hunters provide. Almost all of the funding to manage upland game in Utah comes from hunters."
The cost to participate is $10 for those 17 years of age and younger, and $20 for adults. Improving pheasant habitat on the state's wildlife and waterfowl management areas, repairing and installing water storage devices called guzzlers and bringing scaled quail to Utah are among the projects the money will be used for.
Central Valley Machine, The National Wild Turkey Federation, Safari Club International–Utah Chapter and Sportsmen for Fish and Wildlife have joined with the DWR to offer the slam.
Read more: What are Utah's upland game slams?
If you have questions about the slam, call the nearest Division of Wildlife Resources office or the DWR's Salt Lake City office at 801-538-4700.
About the Utah Division of Wildlife Resources (DWR)
The Utah Division of Wildlife Resources (DWR) is part of the Utah Department of Natural Resources (DNR). In addition to managing and protecting Utah's wildlife, we manage hunting and fishing opportunities within the state.