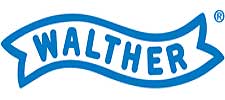 Fort Smith, AR. – -(Ammoland.com)- Walther Arms Inc. an industry leader in personal protection firearms announces its Stocking Dealer Program.
Walther Firearms have always carried an excellent reputation for accuracy, durability and quality. This new program allows the dealer to offer the complete Walther product line to the consumer looking for great products focused on personal Protection and competitive shooting.
Bret Vorhees, National Sales Manager for Walther stated "I feel as though we have a responsibility to our dealers to provide them with stronger support in the way of our entire product line. By creating this Stocking Dealer Program, we can support our current dealers as well as new partners by ensuring a consistent flow of quality products and increased merchandise support. Its an important step in becoming a stronger brand in the United States market."
Walther Arms Inc. is a company with a long-standing tradition of producing accurate and reliable handguns and is establishing a new level of dedication to its retailers who support the line of Walther products.
Contact your current wholesale distributor for details about the Stocking Dealer Program from Walther, or reach out to us at (479) 242-8500.
About Walther Arms, Inc.
Entering its 130th year, Walther has earned the trust of law enforcement professionals, recreational shooters, and athletes through its line of reliable pistols and tactical rimfire replicas. Walther Arms manufactures and markets firearms of various calibers ranging from .22 to .40. For more information, visit www.WaltherArms.com