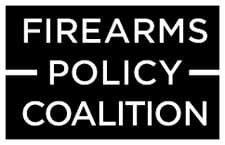 California – -(Ammoland.com)- Thanks to Santa Ana, California-based 80% Arms and owner Tilden Smith, the fight to stop Senator Kevin de Leon's SB 808 "ghost gun" ban just got 200% more interesting.
Now, pro-gun patriots who tell Calif. Governor Jerry Brown to VETO SB 808 at VetoSB808.com and VetoGunControl.com could win one of two additional prizes: AR-15 and AR .308 80% Complete Builder's Packages, generously donated by 80% Arms.
So don't delay. It takes less than 30 seconds to submit your letters of opposition….and automatically enter to win one of three awesome 80% lower, jig, and drill kits from Firearms Policy Coalition, CAL-FFL, 80% Arms, and Optimus Defense!
More on SB 808
California Senator Kevin de Leon's SB 808 gun ban is not just another bad bill.
Senate Bill 808 is a life-changing, outrageous attack on your Second Amendment, property, and privacy rights. We cannot sit back and let SB 808 become law.
Do you own valuable un-serialized guns?
SB 808 would require you to PERMANENTLY DEFACE all un-serialized handguns, and all long guns made after December 16, 1968, with a DOJ-issued serial number. (If they give you one.)
Have you, or do you plan to, build your own firearms from "80%" lowers or flats?
SB 808 would create a whole new Kamala Harris-led DOJ bureaucracy with the sole purpose of making you serialize and register all home-built guns.
But hold on — it gets even worse.
Even properly DOJ-registered guns that you make will be BANNED from sale, transfer, and inheritance.
And how will our police know the difference between a 'pre-SB 808' gun and a 'post-SB 808' gun?
THEY WON'T.
Do you think that SB 808 will lead to more gun confiscations and arrests?
We do, too.
It's not just important that every gun owner TAKE ACTION NOW to kill this horrible bill.
It's flat-out mission critical.
And one more thing.
Everyone that opposes SB 808 through FPC's Take Action tools will be entered to win an awesome "ghost gun" package of three (3) Optimus Defense 80% lowers, a Pelican iM3300 rifle case (complete with the famous "Ghost Gun" foam insert from Dulles Case Center), and an Optimus Defense 80% lower jig and drill kit! (Don't worry — if you've already sent your letters to Governor Brown asking him to veto SB 808, AB 1014, AB 1609, and SB 199 through our Take Action page, you're already entered to win.)