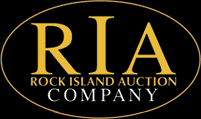 Rock Island, IL – -(Ammoland.com)- Two sayings come to mind after Rock Island Auction Company's September 2014 Premiere Firearms Auction: "The best never goes out of style," and "What's old is new again."
These adages were proven especially true thanks to top performances by reliable "blue chip" regulars such as Winchester and Colt, excellent prices on some of the sale's most distinguished items, and collectors who breathed new life into several genres.
All that  plus a warm reception for the Gene Smith Military Collection, the Donald Kotecki Collection, and Part II of the Von Norden Collection, added up to a successful auction that totaled over $11.6 million in sales.
Day 1 of the auction felt like 1830's all over again with the way collectors were snatching up the smaller, personal protection arms of that era.  Two unmarked cane guns in lots 132 & 133 each went for 246% and 184% over their high estimates, respectively, and a Remington Dog Head cane gun in lot 3106 sold for $6,900 –138% over its high estimate.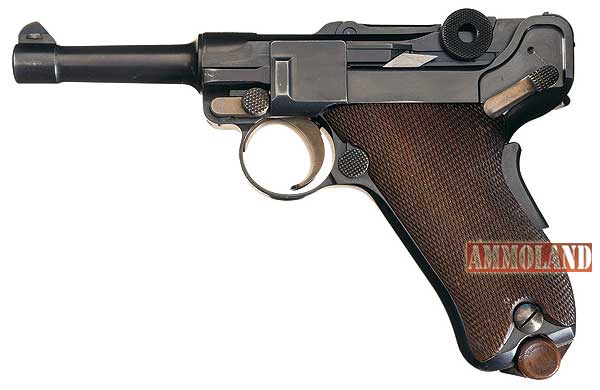 Also popular from the era were the Marston derringers, like that in lot 162, and palm pistols like that in lot 1272, which each sold for 149% & 138% over their high estimates.  Curiosa arms from that age of developing firearms design also achieved high prices, such as the harmonica pistols in lots 1318 & 1319, each of which sold over their high estimates, the Gyrojet pistol in lot 683 that more than doubled its high estimate at $6,325, and the prototype Krnka  pistol in lot 760 that crossed the block for $13,800!
The second day of the sale contained some of the auction's top items and they did not disappoint the crowd looking for a show.  Arguably the star of the auction, the original German FG42 light machine gun with numerous accessories had the attention of bidders from around the world.  Sitting patiently in lot 1465, it waited its turn and then watched as the bidding took place.  Eventually the hammer would fall and this amazing piece of firearms and military history would have a new home for the sum of $299,000.
The "C Company" Colt Walker in lot 1164, from Walker's own Company and with a rich history of extensive use by other military units, now resides with a collector who will appreciate such history to the tune of $161,000.  In another testament to the phenomenal German collections entrusted to Rock Island Auction Company, available to the collecting community was the grandfather of the legendary StG-44, the rare and desirable MKb-42(H) in lot 1470.  The only example remaining in private hands, this historically important firearm rang the bell at $149,500.  Other items that exceeded expectations that day were the Springfield Model 1795 flintlock musket in lot 1104 that more than quadrupled its estimate at $11,500 and the Russian shipped, Taliban used, Afghan Army captured Smith & Wesson Third Model Number Three revolver in lot 1202.
Perhaps the most unusual provenance we've ever assigned to a Smith & Wesson, it piqued the interest of several collectors, but would go home with only one after more than doubling its high estimate and achieving $10,925.
While Sunday is typically a day of rest, the bidding was anything but serene during the final day of the auction.  The bidding battles started early when lot 3064 was sought by two online bidders.  The Smith & Wesson Model 2 Army revolver with Civil War provenance had a high estimate of $3,500, but would eventually sell to a determined bidder for $9,200!  Attendees wouldn't have to wait long for the next contested item.  Lot 3372, a Remington bronze entitled "Trooper of the Plains," found two tenacious collectors who would not let it be had for less than $7,475 – nearly five times its high estimate.  Day three also saw some high dollar action when the finest known prototype Baby Luger in lot 3427 was auctioned to an eager German collecting public, smashing its high estimate of $95,000 and finding a new home for $161,000.
Almost 20 lots later, it was easy to tell that a desirable item would be crossing the block; the phone bank was abuzz with callers and over a dozen bidding cards were thrust forward ready to flipped skyward to signal a bid. 
All the excitement was for lot 3448, a watercolor painting documented as made by Adolf Hitler during his years in Vienna.  The bidding was fast and easily exceeded its high estimate of $15,000 by finishing at a notable $34,500.  Even the end of the day, when one might expect some tired eyes after a long weekend, was not the time to relax!  Lot 3806's Colt Super .38 pistol in its box, formerly of the J. P. Morgan Collection, breeched its high estimate of $5,500 in a bidding battle that finally stopped upon reaching $10,350.
Over the course of the weekend, we had the pleasure of seeing many different genres perform extremely well.  All eras of Winchesters seemed to take the cake.  Whether it was the exceptional third model 66 in lot 1012 that was estimated at $60,000, but sold for $92,000, or the U.S. Property marked, Vietnam Era USMC Model 70 in lot 1603 that bested its high estimate by an additional 36%, these beloved firearms remain popular and continue to find willing buyers.  Colts also continue to lead the way and the results were clear in examples such as the aforementioned Walker, but also in increased prices for the Thompson submachine guns.  Lot 1463's "Chicago typewriter" came with its original FBI case and numerous accessories and rattled off a sale of $57,500 while the Tommy gun in lot 3392, a Navy overstamp, sold for $43,125.  Another anticipated twosome of Colts were the elaborate matched pair of Cole Agee cattle brand engraved SAA revolvers with their Navajo silver and turquoise grips in lot 185 that smashed their $25,000 high estimate en route to a price of $37,375.  Top it all off with the first year production M1911, SN147, in lot 1612 that sold for $51,750 and you've got yourself a manufacturer that is as coveted as ever among collectors.

The uptick of activity in genres such as curiosa, derringers, as well as modern sporting semi-automatic pistols, combined with the zealous bidding in "blue chip" and Class III categories all resulted in yet another auction that pleased both consignors and collectors.  The iconic arms, rare offerings, and documented histories were enough to satisfy even the most demanding participants.
If you have some items you would like to put have in a Rock Island Auction Company sale, there is still time to place items in our December 2014 Premiere Firearms Auction.  The deadline for consignments is September 22, 2014, so please contact us at your earliest convenience.  Finder's fees are awarded for qualified referrals.
For more information on consigning with Rock Island Auction Company, please call 1-800-238-8022 or send an email to [email protected]
Rock Island Auction Company is the world's #1 auction company for firearms, bladed weapons and militaria. Founded in 1993 by its current Owner and President Patrick Hogan, RIAC continues to set records for sales and to lead the industry with its extensive and beautiful marketing efforts. Their 86,000 square foot facility hosts 5 auctions each year. They actively seek consignments, be it a single weapon or a collection of hundreds, a thousand dollar item or one million. For more information, please visit www.rockislandauction.com or call 1-800-238-8022.