(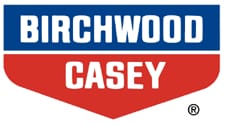 AmmoLand.com) The new 12"x18" Silhouette Targets from Birchwood Casey® are perfect for shooting or training applications.
Two new versions of Dirty Bird® 12"x18" Silhouette Targets are available – a Blue/Orange version and a Transitional model. Both targets feature a white "halo" around each shot to help shooters quickly see their shots for faster hand-and-eye coordination and reduced training time.
Dirty Bird Targets are constructed of a high-quality tag board and are non-adhesive, allowing shooters to easily make notes on them and save the targets for future reference.
Dirty Bird 12"x18" Blue/Orange and Transitional Targets come in packs of 8 for $12.70, packs of 50 for $71.20 and individually in multiples of 100 for $1.30 each.
Visit the Birchwood Casey website at www.birchwoodcasey.com, write to 7887 Fuller Road, Ste. 100, Eden Prairie, MN 55344 or call 800-746-6862 for more information.