USA –-(Ammoland.com)- New additions to the Mossberg Flex line, the MVP rifles have been given this innovative treatment and are detailed by Tom Taylor of Mossberg.
Bob Hunnicutt of Shotgun News gives a close-up look of the Winchester Super X Extreme Defender shotgun.
David Faubion of Petersen's Hunting magazine shows why the Weatherby Vanguard S2 X Whitetail Bonz will be showing up in a lot of hunters' safes.
One of the world's most popular and well-known pistols, the GLOCK 17 is profiled in-depth by KC Eusebio with co-host Anne-Marie.
Get another pro-shooting tip to add to your library with Travis Tomasie – champion shooter from PARA-USA, and Springfield has this week's "Cool-To-Own".
Gallery of Guns TV is broadcast each Monday night at 8:30pm/ET and 11:30pm/ET with an encore showing on Wednesdays at 5:00pm/ET – only on The Sportsman Channel.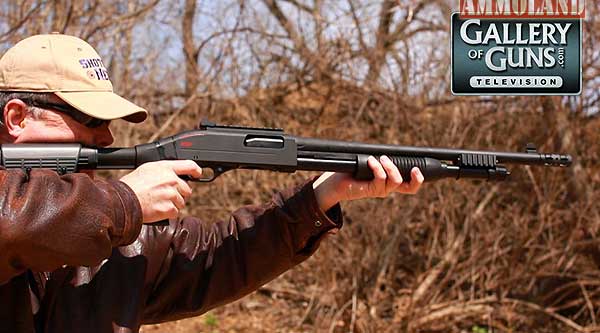 About Gallery of Guns TV: Gallery of Guns TV co-hosts Anne-Marie Rhodes and Bo Keister will feature each week a hands-on look at the latest in guns and accessories with special guest appearances by factory reps, shooting experts, and industry insiders.
For more information visit www.galleryofguns.com or www.facebook.com/galleryofguns.