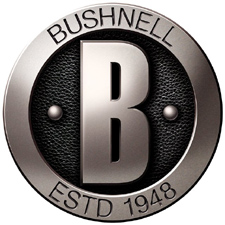 Overland Park, KS. –-(Ammoland.com)- Bushnell is proud to announce that Bushnell Tactical Team member Tom Fuller and his partner Dave Steinbach were the winning team in the 2014 Competition Dynamics Sniper Adventure Challenge which was held September 5-7, 2014 in Douglas Wyoming.
The Sniper Adventure Challenge is a "Tactical Adventure Race" that requires the two-man teams to navigate over 25 miles on foot to complete the course while performing a series of tasks along the way.
During the grueling course each team was put into a variety of skill testing situations with long-range rifles, pistols or carbines, to land navigation to problem-solving.
Physical challenges, field craft, communication, target recognition, memory, and other tasks rounded out the event…
When the two former special operations veterans decided to team up for the Competition Dynamics Sniper Adventure challenge they knew that their gear had to be absolutely reliable as well as multi functional.
In the end they settled on three optics; the Bushnell Elite Tactical ERS 3.5X21 for the precision rifle, the Bushnell Elite Tactical SMRS 1X6.5 for the carbine and the Fusion 1 Mile ARC Binocular for their spotter/rangefinder.
When asked about their equipment selection Tom stated, "In a competition like the Sniper Adventure Challenge every single piece of equipment must be well thought out and absolutely reliable in order to justify the weight of carrying it. The Bushnell Optics proved to be the perfect choice.
The Fusion binocular was the perfect weight-saving solution to our need for both a binocular and a range finder. They ranged perfectly and the quality allowed us to locate targets in natural terrain."
For more information about Bushnell Tactical and its complete line of professional-grade optics, visit
http://www.bushnell.com/all-products/rifle-scopes/elite-tactical.