BURLINGTON, Vt. –-(Ammoland.com)- The Vermont Junior Shooting Sports Association (VJSSA) is proud to announce that Century International Arms has signed on as a major match sponsor for their annual Rimfire Steel Fundraiser Match on Saturday, September 27 2015 to support junior shooting sports in Vermont.
Also signing on as the Trophy Sponsor is University of Vermont alumni, Igor Polenov, Realtor and his website, www.PropertyHuntingGuide.com
"It is great getting this support from local companies like Century Arms and Igor Polenov's. It really shows how strong the support for the shooting sports is here in Vermont." says Mike MacDuff the match director.
Century International Arms and PropertyHuntingGuide.com joins Smith and Wesson, Glock, Warne Scope Mounts, Action Target and the Vermont State Rifle and Pistol Association as match sponsors for the 5th annual steel match hosted by the Lamoille Valley Fish and Game Club. The funds raised at the match go to support the VJSSA and the University of Vermont Shooting Sports Club. The VJSSA is a 501c3 public charity that supports junior shooting sports groups across Vermont.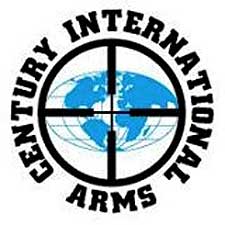 Those interested in participating in the Annual SPP Rimfire Steel Match Fundraiser can download a registration form or register online at (http://www.vjssa.org).
The match is a .22LR pistol only competition with both an Open and Limited division. Prizes will be awarded for High Junior, High Lady, and High Overall in each division.
For more information, sponsor, or make a tax deductible donation to the VJSSA, please contact Michael MacDuff, VJSSA Match [email protected]