Boston Police Refuse to accept US Passports as proof of Citizenship.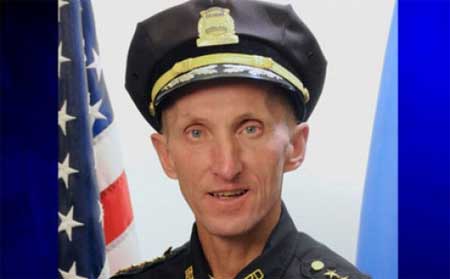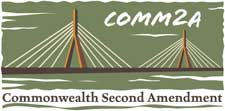 NATICK, MA –-(Ammoland.com)- On Monday September 22nd 2014, Commonwealth Second Amendment (Comm2A) and an individual plaintiff filed suit in federal district court against Boston Police Commissioner William Evans seeking a temporary restraining order against the department's policy of refusing to recognize valid US passports as proof of US Citizenship.
"I think most Americans would find it deeply offensive to learn that the police don't consider a US passport evidence of citizenship," said Comm2A President Brent Carlton.

"Sadly this is no surprise from a Police Commissioner who believes no one in Boston 'needs' a rifle or a shotgun.  The US Constitution that Commissioner Evans has sworn to uphold has a Bill of Rights, not a bill of needs.  This is just one more tool that the Boston Police use to prevent the people of Boston from exercising a fundamental right."
Despite federal law to the contrary, the department refuses to acknowledge that a valid US passport is proof of US citizenship. The Plaintiff attempted to apply for a 'License to Carry' on several occasions but was turned away by the Boston Police Department because he did not possess the requisite birth certificate or certificate of naturalization.  Mr. Ngo became a US citizen as a minor child when his father became a citizen.  Mr. Ngo does not possess nor is he able to obtain either a US birth certificate or certificate of naturalization.  Mr. Ngo was repeatedly told that his valid US passport would not be accepted.
In refusing to acknowledge a valid US passport as evidence of citizenship, the complaint alleges that the Boston Police have trampled upon Mr. Ngo's rights under the Second and Fourteenth Amendments to the Constitution, as well as violated the Supremacy Clause of Article IV of the US Constitution.
Plaintiffs are represented by attorneys Margarita Smirnova and J. Steven Foley.
Read the Complaint and Application for Temporary Restraining Order.
Commonwealth Second Amendment (www.comm2a.org) is a Massachusetts based 051(c)(3) non-profit dedicated to preserving and expanding the rights of gun owners in the northeast. Comm2A is dedicated to promoting a better understanding of rights guaranteed by the Second Amendment to the United States Constitution. In addition to legal action projects the organization's activities include educational programs designed to promote a better understanding of Massachusetts and Federal firearms laws and rights as well as programs to defend and protect the civil rights of Massachusetts gun owners.