Free Shuttle and Handicapped Parking Also Available for Attendees.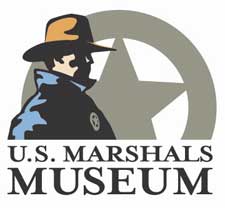 FORT SMITH, Ark. – -(Ammoland.com)- Following Wednesday's U.S. Marshals Museum groundbreaking ceremony, a group of Fort Smith companies will be on site preparing and serving a wide assortment of lunch entrées ranging from hamburgers to fried chicken to the several hundred expected to attend the event.
The "Community Picnic" will be available to the first 600 guests on a first come, first served basis immediately after the conclusion of the groundbreaking ceremony.
* * *
There will be no public parking at the site except for those vehicles with handicapped credentials. Those spots will be available on a first come, first served basis beginning at 9 a.m. A free shuttle service will also be available starting at 9:30 a.m. Fort Smith transit buses will pick up anyone parked along Garrison Ave. Rogers Ave., North A, or North B Street. The buses will run until the beginning of the ceremony and resume immediately after the program concludes.
* * *
Speakers for the ceremony include: U.S. Senators Mark Pryor and John Boozman, U.S. Congressman Steve Womack, Arkansas Governor Mike Beebe and U.S. Marshals Service Director Stacia Hylton. Other dignitaries expected to speak include Principal Chief George Tiger, president of the Inter-Tribal Council of the Five Civilized Tribes; Louie McKinney, president of the U.S. Marshals Service Association; Fort Smith Mayor Sandy Sanders; Judge Jim Spears, chairman of the U.S. Marshals Museum board of directors; and Robert Young, chairman of the U.S. Marshals Museum Foundation. John Farrell of Forfeiture Support Associates, the presenting sponsor, will also be on the program.
* * *
The Color Guard from the 188th Fighter Wing of the Arkansas Air National Guard will post the colors, and the River Valley Community Band will perform the National Anthem. Fort Smith Police Department Chaplain Bob Lever will deliver the invocation. U.S. Marshals Museum Foundation Chairman Robert Young will lead the shovel ceremony at the program's conclusion.
* * *
The groundbreaking ceremony sponsors include Forfeiture Support Associates, Corrections Corporation of America, Verizon, AKAL Security, Inc. and First National Bank of Fort Smith.
* * *
Supporting companies for the cookout include Arvest Bank, BancorpSouth, Bricktown Brewery, Coca-Cola Bottling Company, First National Bank of Fort Smith, Georgia Pacific – Dixie Products, Golden Corral, Goody's Ice Cream, Harry Robinson Buick GMC, OK Foods and Sweet Bay Coffee Company.
* * *
Other special thanks goes to Claude Legris and his staff at the Fort Smith Advertising & Promotion Commission and the Fort Smith Convention Center, 188th Fighter Wing, City of Fort Smith, Davis Printing, Fort Smith Parks & Recreation, Fort Smith Regional Chamber of Commerce, Griffin Properties, Johnston's Quality Flowers, Lawbreakers & Peacemakers, Leadership Fort Smith – Class of 2014, OG&E, Alta Poppe, River Valley Community Band and Betsy Westphal, Robin Westphal Clegg and Bennie Westphal.
About The U.S. Marshals Museum
The Mission of the U.S. Marshals Museum, Inc. is to form a national center of heritage and legacy, disseminate knowledge and inspire appreciation for the accomplishments of the U.S. Marshals Service. See more at: www.usmarshalsmuseum.com