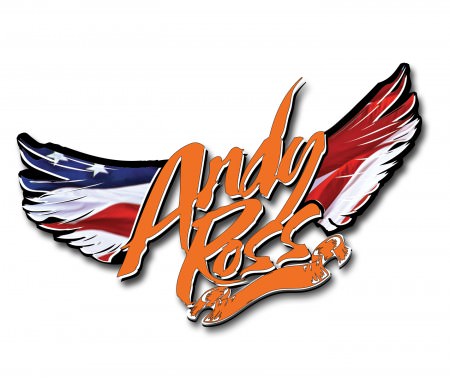 USA (Ammoland.Com) — Country music artist and TV host of American Rebel on Sportsman Channel, Andy Ross, is performing a benefit concert for the Mississippi Vietnam Memorial Replica Wall during Weekend For Our Heroes event Friday, September 19 in Tupelo, Mississippi.
"I'm grateful to be able to entertain our nation's heroes and their guests at the Weekend For Our Heroes benefit concert Friday night," said Andy Ross. "What they have done for us, and continue to do, is truly amazing and I can't wait to see the Vietnam Memorial Replica Wall being staged in their honor."
The concert is held on POW/MIA Day, a fitting day to honor those who paid the ultimate price to defend our freedoms. The concert will be one of many events to honor the military during the Weekend For Our Heroes event. Tickets are $25 for general admission and $30 for VIP access. To purchase tickets, visit http://www.weekend4ourheroes.com/site/concert
The weekend also includes "The Run for the Wall" 5K run, an archery competition for all ages, a gun show and the 9th annual Petals for Patriots ceremony. This ceremony is a brief event to honor our nation's fallen and their families. Over 100 gallons of rose petals will be dropped over the future site of the Vietnam Memorial Replica Wall.
Andy Ross hosts American Rebel on Sportsman Channel. See promo videos and more by visiting: http://thesportsmanchannel.com
Learn more about Andy Ross at http://andyross.com and http://facebook.com/andyrossofficial
About Andy Ross:  Andy Ross has developed a fan base in the archery world through nine seasons as host of Maximum Archery and now American Rebel on Sportsman Channel. Andy has further established his foundation in the hunting world by founding and later selling Ross Archery and recently founding Ambush Archery. Andy's second CD, Cold Dead Hand, has already launched the title cut and "Rebel" as singles and now the third single "What We Do For Fun Around Here." "This song really captures the spirit of many of us that love the outdoors and celebrate that lifestyle," says Ross.
Andy Ross has expanded awareness of his music to the three million weekly viewers of Counting Cars and the episode "Rocked and Loaded." "The show where Danny and I created the 2nd Amendment Muscle Car originally aired in February but it continues to be re-aired, which is just fine with me," explains Ross.
Capitalizing on the popularity of his music and the visibility TV has provided, Ross is taking his music on the road. "I look forward to meeting as many fans and supporters as I can. I've been blessed to have the opportunity to open shows for established artists like Lee Brice and work with local markets that have supported what I'm doing. I'm having a blast."
###
Press Contacts:
Michelle Scheuermann, BulletProof Communications, LLC, P: 651.964.0264; [email protected]