Photo by Melissa McGaw.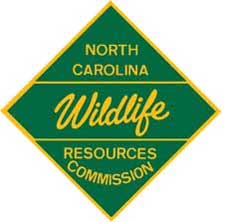 Raleigh, NC -(Ammoland.com)- The N.C. Wildlife Resources Commission has scheduled two free deer hunting seminars in September at the Centennial Campus Center for Wildlife Education in Raleigh.
The seminars complement each other, but attendees have the option of registering for one or both seminars. "Deer Hunting 101," Sept. 9 from 6−9 p.m., will provide basic instruction for novice hunters.
Participants will gain practical knowledge, with topics including scouting techniques, equipment needs, and deer behavior and habitat. "Deer Processing, From Field to Freezer," Sept. 11 from 6−9 p.m., will cover field dressing, processing techniques and taxidermy, as well as different ways to cook and serve venison.
For more information or to register, contact Casey Williams at [email protected] or call 919-707-0202.
"Deer season is around the corner, with archery segments opening across the state on Sept. 13," said Williams. "These seminars have been well-received in the past couple of years and they tend to fill up fast on a first-come, first served basis."
The seminars will be led by qualified instructors from the Cape Fear River Branch of Quality Deer Management Association (QDMA), which is a non-profit wildlife conservation organization dedicated to ensuring the future of white-tailed deer, wildlife habitat and the hunting heritage. The Centennial Campus Center for Wildlife Education is located on the first floor of the Wildlife Commission's headquarters at 1751 Varsity Drive on N.C. State University's Centennial Campus in Raleigh.
It is one of four learning centers operated across the state by the Wildlife Commission, and features interactive exhibits highlighting Piedmont wildlife species and habitats. Learn more at NCWildlifeLearning.
About the North Carolina Wildlife Resources Commission (NCWRC)
Since 1947, the N.C. Wildlife Resources Commission has been dedicated to the conservation and sustainability of the state's fish and wildlife resources through research, scientific management, wise use, and public input. The Commission is the state regulatory agency responsible for the enforcement of fishing, hunting, trapping and boating laws and provides programs and opportunities for wildlife-related educational, recreational and sporting activities.