Middletown, CT and Sioux Falls, SD –-(Ammoland.com)-   Renowned firearm magazine manufacturer Mec-Gar USA today declares a new creative and strategic partnership with outdoor marketing and advertising agency, Epicosity.
"As we look at the growth of a new generation of shooters over the last 10 years in the US, it's important for us to align our core messaging around their needs." said David Kochol, Vice President of Mec-Gar USA, Inc.

"Our commitment to innovation doesn't stop at our products. We're aiming to take a big step forward in how we communicate with our customers."

"We're thrilled to have the opportunity to contribute to the storied Mec-Gar brand", commented Eric Sivertsen, CEO at Epicosity. "It's going to be very important for us to uphold their legacy as we position them for the future."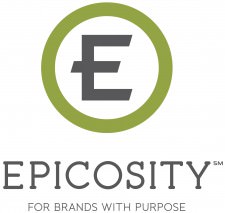 Epicosity is poised to begin work for Mec-Gar USA on creative development and media placement for the upcoming year.
About Mec-Gar:
Mec-Gar Srl is a privately held, family-run business located in Brescia, Italy. Since opening in 1965, the company has been proud of their fully in-house engineering, design and manufacturing process making them an industry leader in quality and innovation. Mec-Gar USA is owned and operated by the same family and functions as the sole US importer and distributor for Mec-Gar Srl products in North America.
About Epicosity:
Epicosity is a full-service marketing firm with expertise in advertising, web development, digital strategy and public relations. The agency is actively involved in the SHOT industry and is a familiar face at industry conventions and meetings around the globe.