The only, truly multi caliber, modular rifle, now ready for the State of New York.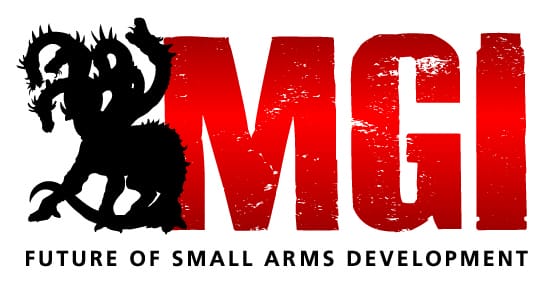 Old Town, Maine -(Ammoland.com)- MG Industries, manufacturer of the modular MARCK-15 AR "Hydra" platform, is proud to announce the Hydra Modular Rifle is now New York State compliant and ready to ship. The NY Compliant configuration of MGI's modular, multi-caliber weapon system, also known as the Hydra, is the base system for everything associated with MGI's unique system.
The NY Compliant Hydra includes the Modular Lower Receiver with a 5.56 (AR) magazine well, a QCB-D Upper Receiver and a 16-inch barrel with a low profile gas block and MGI's modified bolt carrier. This, the Hydra base rifle, accepts the rest of an ever-growing MGI system of rifle components including MGI caliber conversion kits.
The patent pending rifle stock offers the traditionalist the ergonomics and functioning of a traditional hunting rifle stock with aggressively checkered curved grasp and the solid shouldering capability of a fixed length stock. The NY compliant stock features multiple sling hard points.
To convert the MGI Hydra modular rifle system, only three components, at the most, need to be changed; the barrel, bolt and magazine well. For some calibers, simply change the bolt and barrel on the Hydra and the rifle will be able to fire seven plus calibers including .22 rimfire, .223/5.56, 6.5 Grendel, 6.8 SPC, .450 Thumper, .458 SOCOM and .50 Beowulf. There is no more versatile weapon system on the planet, and now, available and shipping to the State of New York. MSRP $1,349.00.
For more information, visit www.mgi-military.com or your local retailer. Retailers, contact MGI at [email protected] to find out more about carrying the most modular pistol system in the world.
MGI Hydra NY Compliant Rifle Specifications:
Caliber:                                                .223/5.56
Overall Length:                                 34.75   inches
Overall Height:                                  7  inches
Overall Width:                                   2.5 inches
Barrel Length:                                   16 Inches
Stock Type:                                        Fixed
Weight:                                                7.50 lbs.
Magazine Type/Cap:                      Standard AR-type magazine
About MGI:
As a Maine based company, MGI is committed to providing the United States military and the American law enforcement community a weapons platform of endurance and reliability to face the mission and tactical challenges of a post 9/11 World. MGI products are MADE IN THE U.S.A. and available through Camfour (413-564-2300), Acusport (937-593-7010), Big Rock (800-334-2661) and Bill Hicks & Co., Ltd. (800-223-0702) or visit www.mgi-military.com. Contact MG Industries at 207-817-3280 or [email protected] for more information.