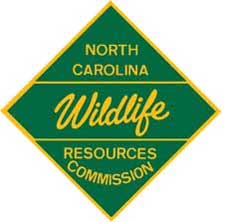 Raleigh, NC -(Ammoland.com)- The Yadkin Patriots of Forbush Middle School in Yadkin County took top honors in the nation as junior champions at the 29th annual International Youth Hunter Education Challenge (YHEC), a demanding week-long shooting and outdoors skills competition held recently at Mansfield, Pa.
The YHEC competition by the National Rifle Association (NRA) was held in July. Teams from across the country competed in marksmanship with .22-caliber rifles and black powder rifles at knock-down targets, shotgun on a sporting clays course, and archery at 3-D game targets. Non-shooting events included orienteering, wildlife identification, hunter responsibility and ethics exam, and a hunter safety trail test.
Nearly 300 competitors, coaches and parents from across America attended this year's event. Some 50,000 young people participated in similar youth qualifying events across the United States. In North Carolina, teams and individuals qualified for YHEC through the Wildlife Commission's district and state Youth Hunter Education Tournaments, a component of the Hunter Education Program. Teams were organized on senior (high school) and junior (middle and elementary schools) divisional levels.
The Yadkin Patriots won the junior division national championship with a team roster consisting of Coaches Carson Hobson and Brian Lineberry, and student competitors Colton Bullin, Brady Carter, Jacob Matthews, Austin Stanley and Matthew Lineberry.
"Carson Hobson is a longtime hunter education instructor and volunteer with youth activities, so it is especially gratifying to see his team win," said Tim Lemon, a hunter education specialist with the Wildlife Commission. "This achievement is a tribute to his leadership and commitment, as well as the commitment and performance of the team."
Other notable finishers from North Carolina in this pre-collegiate shooting sports championship include:
Hunter Efird, of Albemarle, placed second in the senior individual overall category.
The Red Wampus Cats of Forbush High School took third place in the senior team division with a roster consisting of Coach Chris Poplin and competitors Jordan Dinkins, Colton Horn, Dylan Horn, Dylan Poplin and Jordan Yale.
The Mill Cove Environmental Area in Mansfield, Pa., hosted this year's YHEC championship. The championship venue alternates every other year with the NRA Whittington Center in Raton, N.M.
For more information on youth and adult involvement in the outdoors in North Carolina, go to NCWildlife.
About the North Carolina Wildlife Resources Commission (NCWRC)
Since 1947, the N.C. Wildlife Resources Commission has been dedicated to the conservation and sustainability of the state's fish and wildlife resources through research, scientific management, wise use, and public input. The Commission is the state regulatory agency responsible for the enforcement of fishing, hunting, trapping and boating laws and provides programs and opportunities for wildlife-related educational, recreational and sporting activities.