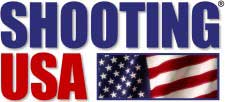 USA – -(Ammoland.com)- Shooting USA – The Bushnell Brawl 2014
In the sport of precision rifle competition you'd expect the emphasis would be on the shooters ability to make long shots accurately in varying conditions.
And that is true, but it is only one part of the challenge competitors face when they step onto the ranges at Rifles Only in Texas to compete in the Bushnell Brawl. John Scoutten reports the story that's one part long range shooting and one part confidence course and extreme physical challenge testing more than just the shooter's ability to make a shot.
Shooting USA's Impossible Shots – Jerry's Rimfire Challenge
Jerry Miculek goes long-range with his rimfire guns. How far can he push the boundaries? Jerry says, "A little bit of wind here, guys. On a .22, it's really, really hard to live with, so that's what makes it fun. That's why it's Impossible Shots." And, that's the question: Can Jerry meet the challenge?
AIR TIMES BY TIME ZONE
The Shooting USA Hour Wednesdays:
Eastern Time: 3:30PM, 9:00PM, 12:00 Midnight
Central Time: 2:30 PM, 8:00 PM, 11:00 PM
Mountain Time: 1:30 PM, 7:00 PM, 10:00 PM
Pacific Time: 12:30PM, 6:00 PM, 9:00 PM

Shooting USA is listed as a one hour show in your cable menu.
Shooting USA's Impossible Shots:
Eastern Time: 3:30AM, 3:00 PM, 11:00 PM, 2:30AM Thursday
Central Time: 2:30AM, 2:00 PM, 10:00 PM, 1:30 AM Thursday
Mountain Time: 1:30AM, 1:00PM, 9:00 PM, 12:30 AM
Pacific Time: 12:30AM, Noon, 8:00 PM, 11:30 PM
Are You Connected?
Stay in touch with the Shooting USA Show Page on Facebook: https://www.facebook.com/JimScoutten.ShootingUSA?ref=br_tf
Jim Defending the 2nd by Example in the 21st Year
www.ShootingUSA.com