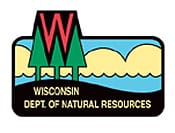 MADISON, WI –-(Ammoland.com)- With the 2014 gun deer season quickly approaching, be sure to tune in to your favorite radio and TV programs to learn more about some changes that will affect your deer hunt!
Whether you're listening to your favorite outdoor radio show or watching the Brewers or Packers, be on the lookout for helpful messages from the department that will help you prepare for another exciting fall deer hunt!
View a quick message from Secretary Stepp HERE.
Also, be sure to catch Dan Small's annual Deer Show – you'll find a preview below. Dan's program can be found on Milwaukee Public Television, Wisconsin Public Television, Fox Sports Wisconsin, Fox Sports North and other channels in your area. View a message from Dan HERE.
Deer hunters are encouraged to check out the frequently asked questions page for more information regarding several rule changes for 2014. The FAQ feature provides brief responses to a wide variety of deer hunting questions, ranging from deer management unit boundaries to antlerless permits. To view the FAQ page and learn more, visit dnr.wi.gov and search keyword "deer."
The rules have changed, but the tradition remains – are you ready?