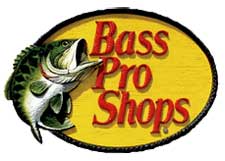 Springfield, MO -(Ammoland.com)- The first three iron clad rules of accurate rifle and pistol shooting in the field are: #1 Take a rest. #2 Take a rest! #3 TAKE A REST!
The RedHead 3-in-1 Tripod/Bipod/Monopod Shooting Stick makes following the rules quick, easy, and convenient. It offers multiple rest options whether you're standing, sitting, kneeling, or even shooting prone. Different field shooting situations are best served by different kinds of shooting rests.
The RedHead 3-in-1 Shooting Stick is the first hunting accessory to offer all three rest types in one light, ultimately portable package. The legs are quickly removable to convert from tripod to bipod to monopod as conditions demand. All legs instantly adjust from as short as 18 inches to as long 60 inches and lock anywhere in between with Speed Cam Locks.
The RedHead 3-in-1 Tripod/Bipod/Monopod Shooting Stick is constructed from sturdy, lightweight aluminum alloy. The rubberized V gun rest swivels 360 degrees for precision sighting, and removes easily if you want to swap a spotting scope, binoculars, rangefinder or even camera into its place. Comfortable foam handgrips on each leg provide sure grip and maximum control.
While the first three rules of accurate field shooting may be, "Take a rest," the first rule of successful hunting is, "Adapt." The RedHead 3-in-1 Shooting Stick covers that one, too. There is no more adaptable hunting accessory to be found. Whether you hunt deer, bear, elk, African game, and even turkeys with a shotgun, this shooting stick will make you a better shot. And at just $49.99 it's literally three rest options for the economical price of one!
The RedHead 3-in-1 Tripod/Bipod/Monopod Shooting Stick is available at: Bass Pro and at your Bass Pro Shops retail store.
RedHead 3-in-1 Tripod/Bipod/Monopod Shooting Stick
Detachable legs convert quickly from tripod to bipod to monopod – and back
Aluminum alloy construction is sturdy and rugged, yet lightweight
Legs are infinitely adjustable from 18 inches to 60 inches with Speed Cam Locks
Comfortable foam handgrips on legs for maximum control
Rubberized V Gun Rest swivels 360 degrees for precision aiming
Gun rest detaches quickly for replacement with optics or cameras
Keel offers multiple rigging options
Overall height is infinitely adjustable from 19 ½ inchest to 61 ½ inches
Available at Bass Pro
About Bass Pro Shops
Bass Pro Shops, which specializes in outdoor fun, operates 87 retail stores and Tracker Marine Centers across America and Canada that are visited by more than 116 million people every year. Bass Pro Shops stores, many of which feature restaurants, offer hunting, fishing, camping and other outdoor gear while their catalogs and website serve shoppers throughout the world. The company's Tracker Marine Group, which has produced the number one selling brand of fishing boats for more than 35 years, manufactures and sells a variety of boats for fishing and cruising. Family fun is on tap at Bass Pro Shops resort Big Cedar Lodge, voted number six by Travel and Leisure Magazine as World's Best Hotels for Families.