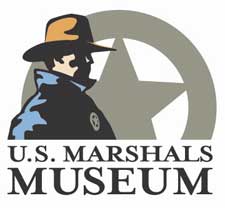 FORT SMITH, Ark. –-(Ammoland.com)- Within days of the U.S. Marshals Museum groundbreaking ceremony, museum officials announced an anonymous $5 million pledge, payable before the end of 2015.
"We're overwhelmed with gratitude for this $5 million gift," said Jim Dunn, president and CEO of the museum.
"It represents the largest pledge we've received to date, and it provides us a great deal of momentum in our fundraising efforts."
Ground will be broken on September 24 2014 for the national museum in Fort Smith. The groundbreaking launches the first phase of the project, which includes architectural and exhibit design and site preparation.
About The U.S. Marshals Museum
The Mission of the U.S. Marshals Museum, Inc. is to form a national center of heritage and legacy, disseminate knowledge and inspire appreciation for the accomplishments of the U.S. Marshals Service. See more at: www.usmarshalsmuseum.com