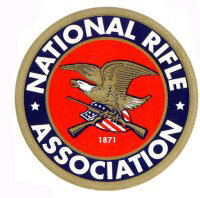 ALBUQUERQUE, N.M. – -(Ammoland.com)- Senior U.S. Border Patrol Agent Robert Vadasz outshot more than 400 competitors on the way to his sixth NRA National Police Shooting Championships (NPSC) title in seven years with a final score of 6644-450x.
Additionally, Detective Stefanie Diaz of the Los Angeles Police Department received her sixth High Woman award after finishing with a score of 6551-348x. The 52nd NPSC was held September 14-18 at Shooting Range Park in Albuquerque, New Mexico.
"I think it's important to jump out ahead in the first day," said Vadasz. "This is a hard range to shoot on, so if you can get a big score it's very intimidating for other shooters. If they've already decided that someone else is going to win it's a big advantage."
NPSC is made up of sixteen different individual matches, which fall into four separate categories; Open Class Revolver, Open Class Semi-Automatic Pistol, Individual Service Pistol, and Law Enforcement Shotgun. Law Enforcement Officers from across the United States and the world were present to compete for the Grand Champion title.
"I'm grateful the NRA puts this on for us," Stefanie Diaz said of NPSC. "It's challenging because the weather can change so rapidly. But NPSC is all about having fun competing and trying to improve our skills."
Border Patrol's Alaric Mason placed second, recording a total of 6588-381x, and fellow teammate Brett Sullivan came in third with a 6584-371x. Other winners in this year's championships included Border Patrol's Andrew Signell, who won the High New Shooter category with a total score of 6408-254x and German Border Patrol agent Steffen Vogt shot a 6524-372x to take home the High International title.
"Robert's performance this year further cements his status as one of the best shooters ever to compete at the National Police Shooting Championships. His dedication to the sport sets a high bar for all law enforcement officers," said NRA Law Enforcement Director Glen Hoyer. "We would like to thank all of our competitors, our sponsors, Mayor Berry and the Albuquerque Police Department for making this year's championships possible."
First held in 1962, NPSC is run by the NRA's Law Enforcement Division and supported in part by the Davidson's Law Enforcement Endowment and the Law Enforcement Training Endowment of the NRA Foundation. That support includes generous donations from over 100 firearm and equipment manufacturers including Brownells, FNH USA, Colt, Beretta and more. Albuquerque has hosted NPSC since 2007, when Hurricane Katrina devastated the competition's previous home of Jackson, Mississippi.
For additional information about NRA's National Police Shooting Championships, visit npsc.nra.org call (703) 267-1632, or send e-mail to [email protected]
About the National Rifle Association
Established in 1871, the National Rifle Association is America's oldest civil rights and sportsmen's group. Five million members strong, NRA continues its mission to uphold Second Amendment rights and is the leader in firearm education and training for law-abiding gun owners, law enforcement and the military. Visit https://nra.org.