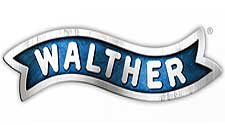 Fort Smith, AR -(Ammoland.com)- A recent company merger between HMT Marketing and Dunkin Lewis Agency has built a strong presence through out the North and Southeast regions.
With the addition of the strong stable of reps from HMT, Dunkin Lewis is able to capture a stronger presence in the upper Midwest and capitalize on the strengths of both agencies. This made the choice for the addition to Walther Arms a natural extension for both groups as well as a great asset in an important demographic for their business.
Cyndi Flannigan – Vice President of Sales and Marketing for Walther Firearms stated, "We are very excited to bring these teams on board as our representation in the Northern region. Their excellent reputation and tremendous work ethic are a natural fit that we know will help us take care of our customers."
This announcement comes on the heels of the new Walther Arms stocking dealer program. Walther continues to solidify their foundation of customer support throughout the country, and is making great strides in placing a strong infrastructure around the nation to support its quality products.
About Walther Arms, Inc.
Entering its 130th year, Walther has earned the trust of law enforcement professionals, recreational shooters, and athletes through its line of reliable pistols and tactical rimfire replicas. Walther Arms manufactures and markets firearms of various calibers ranging from .22 to .40.