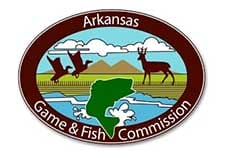 Jasper, AR -(Ammoland.com)- Twenty hunters, drawn for coveted public land permits, will be in the field beginning Monday for the second segment of the 2014 Arkansas elk hunt in the rugged Buffalo River country of northwest Arkansas.
The hunt is for five days, ending Friday, Oct. 31. At the same time and under a different format, many hunters will be on private land in Boone, Carroll, Madison, Newton and Searcy counties where landowners received permits from the Arkansas Game and Fish Commission.
The private land hunt will also end the evening of Oct. 31, or the evening that the 28 elk quota (8 bulls, 20 antlerless) is met; whichever comes first. Boxley Valley, where elk viewing is popular is closed to hunting.
Public land elk permit winners were drawn at the Buffalo River Elk Festival in June from thousands of applications. Both the applications and permits are free. Applications are made online during the month of May.
Public land hunters Oct. 27-31 are:
Kenneth Brown Sr., Magazine, antlerless permit;
Adam Carlton, Mulberry, antlerless;
Kolbey Wood, Clarksville, youth either sex;
Warner Henderson, Jonesboro, either sex;
Jay Criswell, Alexander, antlerless;
Jordan Johnson, Little Rock, antlerless;
Adam Keeth, Rogers, antlerless;
Robert Cooper, Concord, antlerless;
Robert Brown, Cabot, antlerless;
Jack Keeling, Hot Springs, youth either sex;
William James, Benton, either sex;
William Stearman, Waldron, antlerless;
Derek Mallen, Cabot, antlerless;
Andrew Guffey, Pangburn, antlerless;
Michael Dillard, West Fork, antlerless;
John Williams, White Hall, antlerless;
Jaden Fraser, Vilonia, either sex;
Stan Jones, Hoxie, antlerless;
Bryan White, Mountain Home, antlerless;
Rita Foster, Viola, either sex
About The Arkansas Game and Fish Commission (AGFC)
The Arkansas Game and Fish Commission plays an important role in keeping The Natural State true to its name. During the last 100 years, the agency has overseen the protection, conservation and preservation of various species of fish and wildlife in Arkansas. This is done through habitat management, fish stocking, hunting and fishing regulations, and a host of other programs.