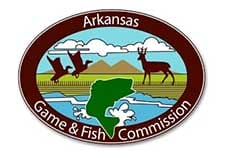 Lonoke, AR -(Ammoland.com)- An Arkansas Game and Fish Commission wildlife officer's quick thinking may have saved several lives.
Last week, Wildlife Officer Andy Smith was traveling eastbound on I-40 in Lonoke County near the Kerr Road exit when he saw a vehicle driving in the wrong direction in the westbound lanes. Smith, a wildlife officer since 2012, said he noticed the elderly man in the green Dodge pickup was not slowing down.
"He was traveling at about 60 mph. He didn't appear to be slowing down or attempting to turn around in the correct direction," Smith explained.
Smith matched the truck's speed in the eastbound lanes and activated his emergency lights.
"I saw numerous cars and tractor-trailers swerve to avoid a head-on collision with him." Smith said. "I feared the approaching traffic would be focused on me with my emergency lights and not on the road in front of them," he added.
Smith said he drove into the median and exited his truck ahead of the approaching driver.
"As I got to the cable barrier I began waving my arms at the driver. He slowed down and began pulling over towards me," he said.
At this point, westbound traffic had stopped and allowed Smith to contact the elderly man.
"When I opened the driver's door he appeared very confused and when I asked him if he knew he was going the wrong way, he said no," Smith said.
Smith asked the driver to move over into the passenger seat so he could turn the truck around and park the man's vehicle on the westbound shoulder. The wildlife officer called the AGFC radio room and asked them to make contact with Arkansas State Police to find out if they have received 911 calls on the driver.
"AGFC radio advised me that they had received several 911 calls and a trooper was enroute to my location. After the trooper arrived, we learned that a Silver Alert had been issued earlier for the truck and driver. It was reported that the driver suffered from Alzheimer's," Smith said.
Col. Todd Callaway said that wildlife officers are trained to handle different situations.
"Andy's training and instincts kicked-in when he saw this potentially dangerous situation. He probably saved not only the man's life, but others that were traveling on I-40 that day," Callaway said.
The driver's family was contacted and arrangements were made for him to be picked up.
About The Arkansas Game and Fish Commission (AGFC)
The Arkansas Game and Fish Commission plays an important role in keeping The Natural State true to its name. During the last 100 years, the agency has overseen the protection, conservation and preservation of various species of fish and wildlife in Arkansas. This is done through habitat management, fish stocking, hunting and fishing regulations, and a host of other programs.