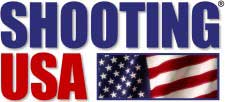 USA – -(Ammoland.com)- Shooting USA – SASS Winter Range National Championships 2014
We're in the Arizona desert for the largest cowboy action shooting match anywhere in America. More than 1,000 competitors, with single-action six-guns and lever action rifles, shoot-it-out in the National Championships of the Single Action Shooting Society. Plus, a 700 year-old firearm that was once the war-changing new technology. The Matchlock Musket is now one of History's Guns.
Shooting USA's Impossible Shots – Cisko's Split
Fast draw specialist Cisko tries splitting two playing cards in a row from the hip. Then Mr. Flintlock takes a tip from Jimmy Stewart and shoots targets through a washer. And we reprise the late Bob Munden's Classic Shot, opening a safety pin with a .45 caliber bullet.
AIR TIMES BY TIME ZONE
The Shooting USA Hour Wednesdays:
Eastern Time: 3:30PM, 9:00PM, 12:00 Midnight
Central Time: 2:30 PM, 8:00 PM, 11:00 PM
Mountain Time: 1:30 PM, 7:00 PM, 10:00 PM
Pacific Time: 12:30PM, 6:00 PM, 9:00 PM

Shooting USA is listed as a one hour show in your cable menu.
Shooting USA's Impossible Shots
Eastern Time: 11:00 AM, 7:00 PM, 2:00AM Thurs
Central Time: 10:00 AM, 6:00 PM, 1:00AM Thurs
Mountain Time: 9:00 AM, 5:00 PM, 12:00AM
Pacific Time: 8:00 AM, 4:00 PM, 11:00PM
IPSC World Shoot
It's here! More than 1,600 competitors from 90 countries compete at the International Practical Shooting Confederation (IPSC) World Shoot, in central Florida. John and the crew have arrived for the Opening Ceremonies, and to cover all of the action. Follow them along on social media, and see the coverage in the coming weeks!
#BuckoftheWeek
Gone hunting? Be sure to use #BuckoftheWeek on social media to tag your photo with your trophy. And, send your photo with your name and address to [email protected] by Friday at 12 pm CST. Best rack could win a Shooting USA hat and patches!
Jim Defending the 2nd by Example in the 21st Year
[email protected]