Made possible by GLOCK, R. Lee Ermey "The Gunny" will host the "Designing Spaces of Hope – Military Makeover" series which will chronicle the renovations of the home of an injured vet and his family.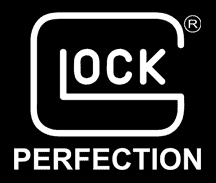 POMAPNO BEACH, Fla, – -(Ammoland.com)- Award-winning home improvement show Designing Spaces airing on the Lifetime channel has teamed up with GLOCK for the "Designing Spaces of Hope – Military Makeover" series, scheduled to air three consecutive Fridays beginning November 21, 2014 at 7:30 am (ET/PT). R. Lee Ermey, spokesperson for GLOCK, will host the three-part series.
Ermey, "The Gunny", is a retired United States Marine Corps Staff Sergeant and drill instructor is best known for his TV and Movie career which has spanned over three decades, including his break-out role as the tough drill instructor Gunnery Sergeant Hartman in Stanley Kubrick's Full Metal Jacket.
"Designing Spaces of Hope – Military Makeover" will chronicle the renovations of the home of wounded Purple Heart recipient Stephen Lunt, his wife Ashley and their son. While in Afghanistan, Lunt was forced to fight an insurgent in hand-to-hand combat, resulting in numerous injuries and multiple surgeries.
GLOCK's focus has always been to support the troops and all others who go into harm's way. The company is dedicated to firearms safety and encourages everyone to teach loved ones about safety guidelines and take them to the range.
Designing Spaces along with their valued partners like GLOCK will take viewers step-by-step along this transformative journey to see how the house, provided mortgage-free by Operation Homefront, is changed room by room, inside and out, into a more comfortable home for the Lunt family.
GLOCK will be featured in a segment on "Designing a Firearm Safe Home" in part 1 of the Military Makeover as The Gunny and a firearm expert discuss GLOCK's S.A.F.E. campaign, the importance of firearm safety and how to handle and store and firearms.
For more information on GLOCK, please visit: www.glock.com.
About Designing Spaces™ on Lifetime Television
Entering its 10th year, Designing Spaces continues to be one of America's favorite home improvement shows.  The show inspires viewers on decorating ideas, do-it-yourself projects and step-by-step home improvements to help make every space count and provide solutions to help you enjoy the space you live, work and play in.  Designing Spaces Family of Spaces includes Think Green Spaces, Kids Spaces and its widely popular Spaces of Hope which prides itself on assisting people and places in dire need of a makeover including children's shelters, animal shelters, military families and more.  Designing Spaces airs Thursdays and Fridays at 7:30 a.m. (ET/PT) on Lifetime Television.
About GLOCK, Inc.
The GLOCK GROUP is a leading global manufacturer of pistols and accessories. GLOCK's superior engineering has produced a pistol with only 34 parts and a rugged polymer-frame, providing industry-leading reliability shot after shot. GLOCK is renowned for its pistols which are safe, featuring three safeties; simple, offering a low number of components to provide reliability; and fast, with no encumbering parts to slow the speed to fire. This combination makes GLOCK pistols the first choice among consumers and law enforcement, with approximately 65 percent of agencies within the United States choosing to carry GLOCK. Austrian-engineered, the group has manufacturing facilities in the United States and Austria. Based in Smyrna, Ga., GLOCK, Inc. is an advocate for our nation's law enforcement and military personnel, as well as all citizens' Second Amendment right to bear arms. For more information, please visit http://us.GLOCK.com/