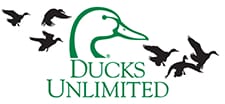 Las Vegas, NV -(Ammmoland.com)- Competitive sporting clay shooters are encouraged to register now for the 2015 Ducks Unlimited Las Vegas Continental Shoot.
This annual event will take place Feb. 12-15, 2015, at the Clark County Shooting Complex in North Las Vegas. All events are governed by National Sporting Clays Association (NSCA) rules.
The main event, as well as the preliminary and the 50-target Five Stand event, will feature seven NSCA classes. Prizes will be provided by Browning and Fiocchi Ammunition. Shooters can use any NSCA-compliant shells to compete. As was true in 2014, there will be no non-registered 50-target fun shoot at this event. There will be a 50-target sub-gauge event on Thursday and Friday, pre-registration is required.
"Ducks Unlimited enjoys celebrating the clay target shooting sports with this national shoot," said Jim Konkel, chair of DU's National Shooting Committee. "We've seen increased popularity every year, and this venue allows us to include more shooters at this competitive event. The prize package puts this contest at the top of the 'must shoot' list for many competitors. This fantastic facility also allows us the ability to include the number one most-requested add-on: the sub-gauge event. This is sure to be a standout event once again."
In the 100-target preliminary and the 200-target main event, payouts will include event champion, seven NSCA classes (M, AA, A, B, C, D and E) and one Hunter Lewis class for every 30 hunter entries.
Shooters are encouraged to register online. For additional information, call (661) 992-2941, click here or email [email protected] Early-bird registration ends Jan. 22, 2015.
About Ducks Unlimited, Inc.
Ducks Unlimited, Inc. is the world's largest non-profit organization dedicated to conserving North America's continually disappearing waterfowl habitats. Established in 1937, Ducks Unlimited has conserved more than 13 million acres thanks to contributions from more than a million supporters across the continent. Guided by science and dedicated to program efficiency, DU works toward the vision of wetlands sufficient to fill the skies with waterfowl today, tomorrow and forever.