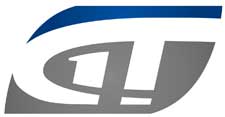 Mandeville, LA -(Ammoland.com)- It's mid-term election time, emergency and survival preparedness kits, and more, this week on Tom Gresham's Gun Talk Radio, the original nationally-syndicated radio talk show about guns and the shooting sports.
Jake McGuigan, Director of State Affairs for National Shooting Sports Foundation (NSSF), stops by Gun Talk on Sunday with the latest election and voting information, and why it's imperative that every registered voter gets out and votes, either in early election or absentee, or on Election Day this November 4th. Find out more at Gun Vote.
Pete Brownell, of Brownells, Inc., visits this week to discuss the latest additions to the Brownells line of Emergency and Survival Gear kits – two ESG Essentials Kits specifically designed for pandemic preparedness – plus the latest promotions, including the upcoming 30 Days of Thanks, Black Friday Rifle specials, and their personal protection package. All of Brownells ESG gear kits and products can be viewed by clicking here.
Also dropping by to chat with Tom, Crimson Trace's Roseann Stover, with the details of their latest product releases, and how to be in "Condition Crimson", where "you're not just prepared to fight; you're prepared to fight in the fastest, most confident, most accurate manner possible". See more at CrimsonTrace. Also, enter to win this month with Taurus! Grand prize winner will receive the Taurus Millennium G2 in 9mm. Enter at GunTalk through October 31st, and find out more about the latest products from Taurus.
About Tom Gresham's Gun Talk Radio
In its 20th year of national syndication, Tom Gresham's Gun Talk radio show airs live on Sundays from 2PM-5PM Eastern, and runs on more than 186 stations every week. Listen live on a radio station near you, or via live streaming from one of the stations here. All Gun Talk shows can also be downloaded as podcasts, Apple iTunes, and i-Heart radio, or through one of the available Apps: Gun Talk App on Stitcher, Gun Talk iPhone App, and the Gun Talk App for Android on Amazon. More information is available at GunTalk.
("Gun Talk" is a registered trademark.)