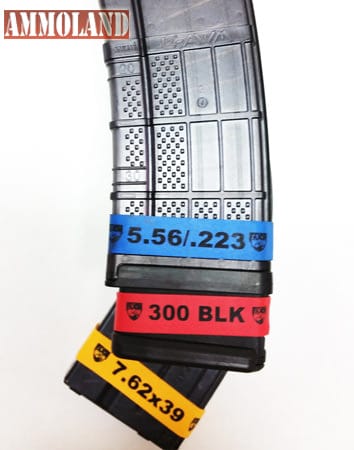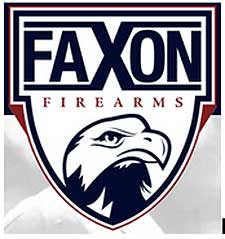 Cincinnati, OH –-(Ammoland.com)-  Faxon Firearms, manufacturer of the ARAK-21 Upper Receiver that fits any mil-spec AR 15 lower platform, is proud to announce the addition of two new calibers of their Magazine Marker Bands.
The Magazine Marker Bands are perfect for shooters who change calibers repeatedly and are used to easily identify which magazine is holding which caliber of ammunition. Ranges with multiple rental guns will also be able to utilize these bands for added safety steps.
The bands can be purchased in 5.56/.223, 300 BLK or 7.62×39. Each pack is color coded in either red (300 BLK), blue (5.56/.223) or yellow (7.62×39).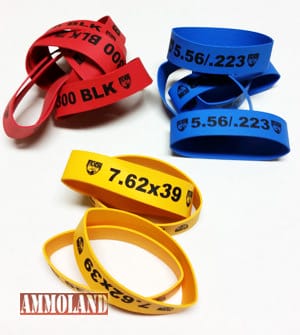 There are 10 bands per package.
"What started off to be a simple safety precaution has turned into something that so many of our customers demanded," says Nathan Schueth, Director of Operations for Faxon Firearms.

"We decided to make these bands part of our regular product offering and the response has been tremendous. They are an inexpensive way to streamline your magazine storage and keep multiple caliber platforms organized."
MSRP on the Magazine Marker Band Packs is $9.99 and can be purchased at www.faxonfirearms.com
Dealers or Ranges can contact Faxon Firearms directly for bulk pricing.
Faxon Machining / Firearms has a rich history in manufacturing for the defense, aerospace, oil and gas, and automotive industries.  Faxon Firearms' staple product, the ARAK-21® is a truly innovative long-stroked gas-piston-actuated, self-contained upper receiver assembly designed to seamlessly interface with the standard AR-15 platform.
For more information or Faxon Firearms visit them online at www.faxonfirearms.com .