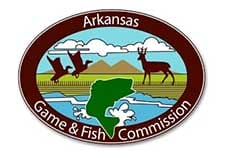 Little Rock, AR -(Ammoland.com)- What is a hunter to do when he or she downs a deer, and the hunter does not have a hunting license game tag?
Youths under 16 years old don't have hunting licenses. Persons over 65 with lifetime licenses, holders of the disability licenses and those with non-expiring lifetime licenses don't have game tags on their licenses.
But they are still required to tag a deer before it is moved. These hunters use the game tags found inside the back cover of the 2014-2015 Hunting Guidebook available free at any Arkansas Game and Fish Commission office and at license dealers across the state.
Hunters, be optimistic and be worry-free. Clip out a couple of these game tags before you go into the deer woods. Put them with a hunter education card or your identification or driver's license.
Now you're ready to take a deer.
About The Arkansas Game and Fish Commission (AGFC)
The Arkansas Game and Fish Commission plays an important role in keeping The Natural State true to its name. During the last 100 years, the agency has overseen the protection, conservation and preservation of various species of fish and wildlife in Arkansas. This is done through habitat management, fish stocking, hunting and fishing regulations, and a host of other programs.