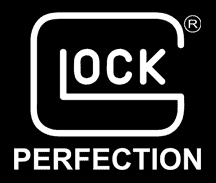 SMYRNA, Ga. –-(Ammoland.com)- Nearly 1,350 competitors and enthusiasts attended the GLOCK Annual Shoot XXI & Gunny Challenge X hosted by GLOCK and GSSF, becoming the most highly participated action pistol match in World history.
The weekend-long match held outside Conyers, GA at the South River Gun Club exceeded participation expectations. The level of attendance reaching 1,350 people, making it the most highly attended GSSF event in its 21 year run.
R. Lee Ermey, the "Gunny" presided over his namesake match and was assisted by this year's celebrity guest shooter, Film & TV star Clifton Collins, Jr. who is most known for his roles in the films Pacific Rim, Star Trek, and Capote, which he was nominated for a Screen Actors Guild Award.
This years Celebrity Shoot-Off event resulted in a win for Collins, Jr. over the Gunny.
"I grew up around guns and we were educated on firearms safety issues from the start," commented Collins, Jr., "The event brought a good mixture of police officers, former military personnel, and lots of families and kids. I had an amazing time."
The "MatchMeister Man-on-Man Shoot Off," open only to previous GSSF overall match winners, was once again, won by Butch Barton. The crowd of on-lookers cheered as Barton bested fifteen of the other GSSF match winners.
Participants shot in 22 active bays overseen by a host of volunteer Range Officers responsible for ensuring gun safety – a paramount concern for GLOCK and GSSF.
"Being surrounded by both adults and teenagers with firearms reminded me that most accidents we hear about in the news today are due to a gross lack of safety education and lack of parental guidance on the issue," Collins, Jr. noted, "You won't see that here. It's a beautiful and loving environment to be in. I can't recommend it enough!"
GSSF has nine remaining matches for the balance of the year. For more information, visit http://www.gssfonline.com.
About GLOCK, Inc.
The GLOCK GROUP is a leading global manufacturer of pistols and accessories. GLOCK's superior engineering has produced a pistol with only 34 parts and a rugged polymer-frame, providing industry-leading reliability shot after shot. GLOCK is renowned for its pistols which are safe, featuring three safeties; simple, offering a low number of components to provide reliability; and fast, with no encumbering parts to slow the speed to fire. This combination makes GLOCK pistols the first choice among consumers and law enforcement, with approximately 65 percent of agencies within the United States choosing to carry GLOCK. Austrian-engineered, the group has manufacturing facilities in the United States and Austria. Based in Smyrna, Ga., GLOCK, Inc. is an advocate for our nation's law enforcement and military personnel, as well as all citizens' Second Amendment right to bear arms. For more information, please visit http://us.GLOCK.com/.
About GSSF
The GLOCK Sport Shooting Foundation is a safe, fun, family-oriented organization devoted to the responsible use of GLOCK firearms and encouraging participation in the shooting sports. Competitions, across the United States provide opportunities for shooters of all skill levels and experience to compete together in simple, but challenging courses of fire. Founded in 1991, GSSF has grown to include over 100,000 members and now organizes more than 50 outdoor and over 300 indoor shooting matches each year. For more information, visit http://www.gssfonline.com.