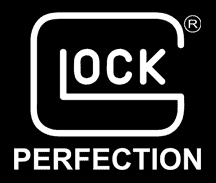 SMYRNA, Ga. –-(Ammoland.com)- GLOCK will continue to support the Young Marines organization by contributing another $50,000 at 10 a.m. (EST), Monday, Oct. 13, at the GLOCK Booth #3824 at the Association of United States Army (AUSA) Annual Meeting & Expo, held Oct. 13 – 15, 2014, at the Walter E. Washington Convention Center, 801 Mt. Vernon PL, NW, Washington D.C.
Media are invited to attend the event as the check is presented to Lt. Col. Mike Kessler USMC (Ret), the national executive director and CEO of the Young Marines.
Kessler has been with the organization for 15 years and will be retiring at the end of 2015.
He will have words of appreciation to GLOCK for the years of support of the Young Marines.
"It's important for the future of all of us that we have organizations that help foster and champion young people into leaders of strong character," said Josh Dorsey, VP of GLOCK, Inc. and also a Marine veteran.

"The Young Marines organization has a proven track record of doing so."
About GLOCK, Inc.
The GLOCK GROUP is a leading global manufacturer of pistols and accessories. GLOCK's superior engineering has produced a pistol with only 34 parts and a rugged polymer-frame, providing industry-leading reliability shot after shot. GLOCK is renowned for its pistols which are safe, featuring three safeties; simple, offering a low number of components to provide reliability; and fast, with no encumbering parts to slow the speed to fire. This combination makes GLOCK pistols the first choice among consumers and law enforcement, with approximately 65 percent of agencies within the United States choosing to carry GLOCK. Austrian-engineered, the group has manufacturing facilities in the United States and Austria. Based in Smyrna, Ga., GLOCK, Inc. is an advocate for our nation's law enforcement and military personnel, as well as all citizens' Second Amendment right to beararms. For more information, please visit http://us.GLOCK.com/.
About the Young Marines 
The Young Marines is a national non-profit 501c(3) youth education and service program for boys and girls, age eight through the completion of high school. The Young Marines promotes the mental, moral and physical development of its members. The program focuses on teaching the values of leadership, teamwork and self-discipline so its members can live and promote a healthy, drug-free lifestyle. Since the Young Marines' humble beginnings in 1959 with one unit and a handful of boys, the organization has grown to over 300 units with 11,000 youth and 3,000 adult volunteers in 46 states, the District of Columbia, Germany, Japan and affiliates in a host of other countries.
For more information, visit the official website at: http://www.YoungMarines.com.