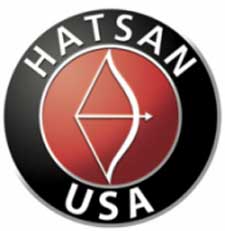 USA – -(Ammoland.com)- HatsanUSA Inc. is pleased to announce its retail channel distribution partnership with premier airgun pellet manufacturer H&N for the United States, Latin America, and the Caribbean markets.
Founded in Germany in 1825, H&N provides shooters with the most accurate and hard-hitting ammunition for airgunning.
By always utilizing premier German engineering, the most thorough quality control practices and a drive to continuously innovate, H&N is a world-renowned pellet manufacturer.
By offering 33 styles of pellets, H&N's products are made to meet the demands of nearly every shooter, from hunters to Olympic competitors.
They feature match, pointed, hollow and rounded Diablo head styles and are available in variety of materials, including lead, tin alloy, and copper plated lead. H&N pellets have also been designed to guarantee minimal lead-fouling – aiding in the pellets' accuracy and optimum impact.
"HatsanUSA was thrilled when we were approached by H&N for this partnership opportunity," said HatsanUSA Inc. President and CEO Blaine Manifold.

"This collaboration will allow both of our companies to continue to do what they do best – innovate and provide top quality products to our customers who have come to expect nothing different."

"Our partnership with HatsanUSA will allow more airgun enthusiasts to experience the premium quality of H&N airgun pellets," stated Jörg Siemens, Head of Sales & Marketing at H&N.

"Our companies share like-mindedness in bringing cutting-edge designs and well-built products to our customers."
About HatsanUSA Inc.:
HatsanUSA Inc. gives U.S. customers the first opportunity to purchase Hatsan airguns, known and respected throughout the world for their premium Turkish craftsmanship, quality, and hard-hitting performance direct from Turkey.