Company partners with industry-leading sporting and outdoor brands to offer ultimate prizes for hunting enthusiasts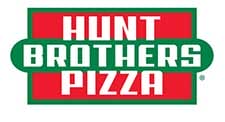 Nashville, TN -(Ammoland.com)- Hunt Brothers Pizza is bringing back the widely popular "Hunt to Win" sweepstakes for the third year running in celebration of hunting season.
Now through December 31, hunting enthusiasts everywhere will have the chance to win exciting prizes from the biggest names in the sporting and outdoor industries, including a grand prize Bad Boy Buggies Recoil iS Crew 4X4 hunting ATV with Realtree Xtra camouflage pattern valued at $14,500.
"With the overwhelming interest in this sweepstakes since the beginning, we were thrilled to bring it back," said Keith Solsvig, vice president of marketing for Hunt Brothers Pizza. "We're excited to continue our partnerships with Bad Boy Buggies and Realtree in addition to Bass Pro Shops. Our team of partners put together an unbeatable package of prizes for our enthusiastic hunting fans."
In addition to the grand prize Recoil iS Crew 4X4, hunting fans can also enter to win a first prize guided hunting trip with Mellon Creek Outfitters courtesy of Bass Pro Shops valued at $6,100. The popular outdoor brand is also giving five lucky second prize winners BlackOut SS Bows, 20 third prize winners BlackOut X72 Ground Blinds and 25 fourth prize winners $25 gift cards, together valued at $6,425. No purchase is necessary to enter.
"Our relationship with Hunt Brothers Pizza has deep roots, so we're happy to once again join them in supporting this sweepstakes," said Eric Bondy, Vice President, Consumer for E-Z-GO, which manufactures Bad Boy Buggies vehicles. "We know that getting closer to the game is part of the thrill of the hunt, and that's what our vehicles are all about."
In honor of the sweepstakes, Hunt Brothers Pizza has also brought back their limited edition pizza box featuring the Realtree camouflage design with five targets on the back of the box, perfect for target practice.
To enter, click here or enter on Facebook. Online entries must be received by December 31, 2014. Entries can also be submitted by mail and no purchase is necessary to win. Fans of the sweepstakes may enter daily to increase their chances of winning.
About Hunt Brothers Pizza
With more than 7,000 locations in 28 states, Hunt Brothers Pizza is the nation's largest brand of made to-order pizza in the convenience store industry. Perfect for today's on-the-go lifestyle, Hunt Brothers Pizza offers original and thin crust pizzas with All Toppings No Extra Charge, breakfast pizzas, plus Hunt Brothers Pizza Wings and WingBites. Headquartered in Nashville, Tennessee, Hunt Brothers Pizza is family owned and operated with more than 50 years of experience in offering all of the food products, marketing programs, equipment and training for convenience stores to operate their own turnkey pizza program.
About Bad Boy Buggies
Bad Boy Buggies is a leader in off-road utility vehicles for hunting and outdoor lifestyles. Bad Boy Buggies pioneered the category of electrically powered 4×4 vehicles, ideal for hunting and outdoor recreation due to their silent, odorless operation and environmentally friendly, emissions-free drivetrains. Today, the Bad Boy Buggies product line ranges from four-wheel-drive electric hunting machines such as the Recoil, a fully electric, 4WD vehicle with an innovative, highly efficient 72-volt AC electric drivetrain, to the Work Series of diesel and gas-powered utility vehicles, including the Bad Boy Buggies XD, a versatile 4WD, diesel-powered utility vehicle with a total capacity of 1,600 pounds.
About Realtree
Realtree is the world's leading camouflage designer, marketer, and licensor with over 2,000 licensees utilizing the Realtree camouflage brand. Thousands of outdoor and lifestyle products are available in Realtree camouflage patterns. In addition, Realtree is committed to supporting individuals and groups that work to ensure our outdoor heritage, the conservation of natural places, and the wildlife that resides there. Realtree promotes its products and relationships widely on television, as well as through Realtree and many other outlets.
About Bass Pro Shops
Bass Pro Shops, which specializes in outdoor fun, operates 88 retail stores and Tracker Marine Centers across America and Canada that are visited by more than 116 million people every year. Bass Pro Shops stores, many of which feature restaurants, offer hunting, fishing, camping and other outdoor gear while their catalogs and website serve shoppers throughout the world. The company's Tracker Marine Group, which has produced the number one selling brand of fishing boats for more than 36 years, manufactures and sells a variety of boats for fishing and cruising. Family fun is on tap at Bass Pro Shops resort Big Cedar Lodge voted number six by Travel + Leisure Magazine as World's Best Hotels for Families.