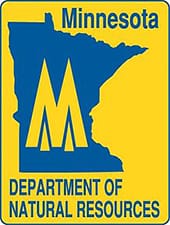 Mankato, MN -(Ammoland.com)- Gov. Mark Dayton announced earlier this evening that the city of Mankato has been chosen as the host community for the 2015 Minnesota Governor's Pheasant Hunting Opener.
"I want to thank the people of Mankato for putting together a fantastic plan to host next year's Pheasant Opener," Dayton said. "The communities of Montevideo, Marshall, Madelia, and Worthington have helped establish a great Minnesota tradition. I know next year's event in Mankato will be just as outstanding."
The announcement was made during the Governor's Banquet of this year's pheasant opener event, hosted by the city of Worthington. Mankato was selected through an application process that considered hunting land in the area, event facilities and community support. There are more than 9,100 acres of public hunting land within 20 miles of Mankato.
The 2015 event in Mankato will mark the fifth annual Governor's Pheasant Hunting Opener, initiated by Gov. Mark Dayton in 2011. Previous host communities have been Montevideo, Marshall, Madelia and Worthington. The event highlights the many hunting, recreational, travel and local opportunities that host communities have to offer visitors.
Explore Minnesota Tourism and the Minnesota Department of Natural Resources will assist local partners in planning the event.
Mankato has a population of 40,119. It is located in south-central Minnesota, at the intersection of U.S. highways 14 and 169.
About the Minnesota Department of Natural Resources (MNDNR)
The Minnesota Department of Natural Resources is the agency of the U.S. state of Minnesota charged with conserving and managing the state's natural resources. The agency maintains areas such as state parks, state forests, recreational trails, and recreation areas as well as managing minerals, wildlife, and forestry. The agency is currently divided into sections Ecological Resources, Enforcement, Fish & Wildlife, Forestry, Lands and Minerals, Waterways, Parks and Trails, and Waters.