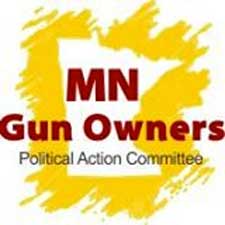 Minnesota –-(Ammoland.com)- We're excited to share our first radio ad of the 2014 election cycle – and our first radio advertisement in the PAC's history.
It's titled "Enough is Enough" because law-abiding gun owners in Minnesota are sick and tired of anti-gun politicians in Saint Paul who try to pass unconstitutional legislation that restricts our constitutional rights while having no impact whatsoever on gun violence.
If you're followed the gun rights battle in Minnesota over the past two years, you'll recognize many of the anti-gun politicians in this video, including Representatives Paymar, Savick, Schoen, and Simon.
You can watch a video form of the video via YouTube right now.  It's only a minute long.
The ad will begin airing on radio in several key Minnesota markets next week and will run up until election morning.
But we'd like to run this ad on more stations as frequently as we can in order to share our message about protecting our constitutional rights – and who can be trusted to stand with us – and who we can't trust.
Can you help us keep this ad on the air across the state and expand our reach?
On average, it costs us about $41 to air the ad a single time on one station for sixty seconds.  But that ad can reach tens of thousands of voters in that single minute.
Every $40 that you contribute will let us keep the ad on the air that much longer.
Can you chip in $40, $80, $120, $160, or even $200 or more to keep this ad on the air around the state?
Even donations of $5, $10, $15, $20, or $30 will go a long way towards helping us spread this message around the state.  Can you help us TODAY?
Thanks for your ongoing support –
Bryan Strawser
Executive Director
About Minnesota Gun Owners Political Action Committee
The Minnesota Gun Owners Political Action Committee (MNGOPAC) is a non-partisan single-issue political action committee that supports pro-Second Amendment lawmakers and candidates seeking state and federal office in Minnesota. MNGOPAC mobilizes Minnesotans through grassroots efforts to support pro-Second Amendment candidates while financially supporting candidates throughout the state.
Paid for by the Minnesota Gun Owners Political Action Committee and not authorized by any candidate or candidate's committee.
Minnesota Gun Owners Political Action Committee
PO Box 131718 – Saint Paul, MN – 55113
(612) 424-4032 – [email protected]
www.mngopac.org