By Rob Morse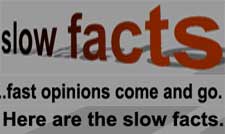 Southern California –-(Ammoland.com)  Sheriff Bill Gore said he will protect the citizens of San Diego so we have no need to protect ourselves.
Somehow Sheriff Gore missed the thousand of crime victims in August.  Most victims were unarmed and defenseless.  Here are a few examples from a very long list;
A local merchant's group put up a $10,000 reward after a half-dozen women have been attacked from behind and assaulted in the North Park neighborhood of San Diego.
An elderly homeowner was robbed of her money and jewelry after two armed men forced their way into her home.  The robbery took place in broad daylight.
A convenience store was robbed by a masked gunman.  Police believe this is the thief's second convenience store robbery in the last week.
Two men were finally captured after they shot and murdered a San Diego barbershop owner four months ago.
A known gang member was freed after a mistrial for an attempted violent rape in Balboa Park.
An armed thief robbed a pizza parlor in the Palm City area of San Diego.  The thief forced the employees to open the store safe.
Those are a few of the many rapes, assaults and murders in San Diego County last month.  These victims were denied the right of self-defense by Sheriff Gore.  The Sheriff says he can't issue concealed carry permits to ordinary citizens while many other California Sheriffs do exactly that.  A 3 judge panel of the Ninth Circuit Court of Appeals called Sheriff Gore's disarmament policy unconstitutional!
The citizens of San Diego will remain disarmed victims until the full court rules or Sheriff Gore changes his mind.
~_~_
About Rob Morse: By day, Rob Morse works as a mild mannered engineer for a Southern California defense contractor. By night he writes about gun rights at Ammoland, at Gun Rights Magazine, Clash Daily and on his SlowFacts blog.   He is an NRA pistol instructor and combat handgun competitor.