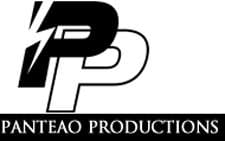 Columbia, SC -(Ammoland.com)- Panteao introduces the first in a series of instructional videos with Mike Lamb from Stoic Ventures: Make Ready with Mike Lamb: Intro to Shotgun.
The shotgun is the most underestimated and least considered tool that you have available for self-defense. While carbines are tacti-cool to use and accessorize, the shotgun gets the job done all day, every day. In this video Mike Lamb walks you through the use of the shotgun covering ammo selection, patterning, recoil mitigation, loading, equipment selection, barrel dynamics, and more.
Mike is a former Marine serving in both the enlisted and commissioned ranks. Mike served as a Force Recon Marine as well as in some of the government's top intelligence agencies around the world. After sustaining injuries Mike was medically retired from the Marine Corps after 13 years of service. Mike has taken his experiences in the government as well as private sector and formed Stoic Ventures to help streamline the community and dedicated training toward helping the "Good Guys" become better prepared for the worst.
With this video, you will come away with a much better understanding of the shotgun for self-defense applications and maybe even set aside that carbine for a shotgun.
The DVD is available now for order. Panteao Subscribers can also watch the video online.
Link to instructor page: http://panteaoproductions.com/instructors/mike-lamb
Link to video title page: http://panteaoproductions.com/products/intro-to-shotgun
About Panteao Productions
Panteao produces firearms training videos, documentaries, industrials, and a television show called Make Ready TV. For more information about Panteao, visit www.panteaoproductions.com.