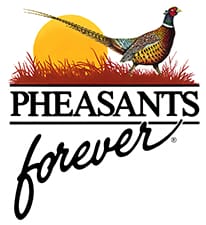 Antigo, WI -(Ammoland.com)- Coaches and participants from scholastic shooting teams across Langlade County have formed the newest chapter of Pheasants Forever.
Bringing the teams together as a Pheasants Forever chapter will allow the group to expand their focus from shooting sports to wildlife habitat conservation.
"With the help of Pheasants Forever, we have an opportunity to teach the importance of conservation to the next generation of youth in Langlade County," explained Heather DeBroux, a resident of Antigo, Wis., and the elected president of the new Langlade County Pheasants Forever chapter. "We are looking forward to working with our local youth trap clubs and other resources to make a difference for wildlife habitat conservation in Wisconsin." Initial efforts of the chapter will focus on supporting local wildlife habitat through Pheasants Forever's No Child Left Indoors program."
While Langlade County is north of the state's primary pheasant range, that won't stop the chapter from embracing Pheasants Forever's habitat conservation mission.
"Nine out of ten kids shooting on our teams are hunters. Being a part of Pheasants Forever will help teach these shooters the importance and duty of every hunter to participate in conservation," explained DeBroux. "While our efforts may not directly impact pheasants, we can still do habitat work that benefits grouse, woodcock, deer and turkeys; ultimately all of central Wisconsin."
The new Langlade County Pheasants Forever chapter plans to hold their first fundraising membership banquet on Saturday, February 28th.
Pheasants Forever in Wisconsin
Wisconsin's 33 Pheasants Forever chapters account for nearly 10,000 members statewide. Those chapters have spent more than $10.6 million to complete 20,000 habitat projects since the first Wisconsin chapter was formed in 1985. Those projects have improved 145,000 acres for wildlife.
About Pheasants Forever
Pheasants Forever, including its quail conservation division, Quail Forever, is the nation's largest nonprofit organization dedicated to upland habitat conservation. Pheasants Forever and Quail Forever have more than 140,000 members and 745 local chapters across the United States and Canada. Chapters are empowered to determine how 100 percent of their locally raised conservation funds are spent, the only national conservation organization that operates through this truly grassroots structure. Since creation in 1982, Pheasants Forever has spent $508 million on 475,000 habitat projects benefiting 10 million acres nationwide.